Griffith, John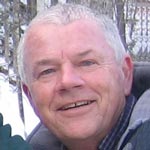 John Griffith has an undergraduate degree in Civil Engineering (BE), and a Masters in Business Administration (MBA) – both from the University of New South Wales in Sydney, Australia.  He subsequently attended a number of Harvard Business School's management development programs.
His engineering career involved structural design and construction management; his management consulting career was with the internationally-recognized firm of McKinsey & Co. Following two successful stints in commercial banking and oil refining & production in Australia, John joined the World Bank in Washington DC where, after 26 years, he retired as Chief Financial Officer for the Multilateral Investment Guarantee Agency.
Upon his retirement, John was appointed Chairman of the Board of a major healthcare delivery group; Chairman of the Board of a faith-based Fathering organization; and also consulted extensively in the private sector – most recently within the oil exploration software business. He also published an article on Governance for the National Association of Corporate Directors.
During the past 30 years, John has also acted as the Governance/Management Expert on numerous CGIAR-led External Reviews of the CG centers.
Further details:
Address:
950 Willow Valley Lakes Drive, Apt J-309, Willow Street, PA 17584-9663