Hanna

,

Rachid
Entomologist / Biocontrol Specialist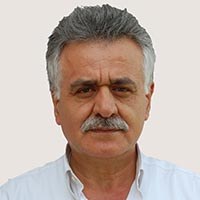 Rachid Hanna is Research Scientist, Entomologist and Country Representative based in IITA Cameroon in Yaoundé. He is also the Leader for Theme 3 (Managing Pests and Diseases) of the CGIAR Research Program on Roots, Tubers, and Bananas (RTB). He has extensive experience in arthropod biodiversity, arthropod-host plant interactions, and biological control in a wide variety of cropping systems.
Dr Hanna spent 11 years at IITA Benin where he conducted research to develop sustainable and ecologically-based solutions to mite and insect pests of several crops He has continued this line of research after relocating in 2009 to IITA Cameroon, while simultaneously assuming leadership of the station. With support from IITA management, he has established several research facilities for crop protection at IITA-Cameroon – including an entomology facility with supporting insectaries and screenhouses, a quarantine facility, and a molecular biology laboratory (in addition to managing the existing plant tissue culture lab and the soil, water and plant analytical lab) to serve IITA's R4D in Cameroon and the wider region of Central Africa.
Dr Hanna has a B.Sc. in Horticulture from the University of Minnesota, M.Sc. in Plant Protection and Pest Management, and a Ph.D. in Entomology – both from the University of California-Davis. He is author/co-author of 82 journal articles, 8 book chapters, 2 edited books, and 51 proceedings articles. He has co-supervised 18 Ph.D. and 19 M.Sc. students. He is an editorial board member of the International Journal of Tropical Insect Science, subject editor for the Journal of Integrated Pest Management, executive committee member of the International Congress of Acarology and the International Society of Root Crops-Africa Branch, and a member of the nominations committee of Section P-IE of the Entomological Society of America, representing its international branch.