Researchers discuss cocoa R4D strategy in IITA Cameroon
23 April 2017
Researchers engaged in cocoa R4D in IITA met in the IITA station in Yaoundé, Cameroon, on 20-22 March. Bernard Vanlauwe, IITA Director Central Africa Hub (CAH), said the meeting will facilitate a better understanding of the cocoa R4D portfolio at IITA and identify major gaps in relation to the status of cocoa production in sub-Saharan Africa. Vanlauwe was visiting the Cameroon station to acquaint staff with the new IITA 2020 strategy and also get feedback.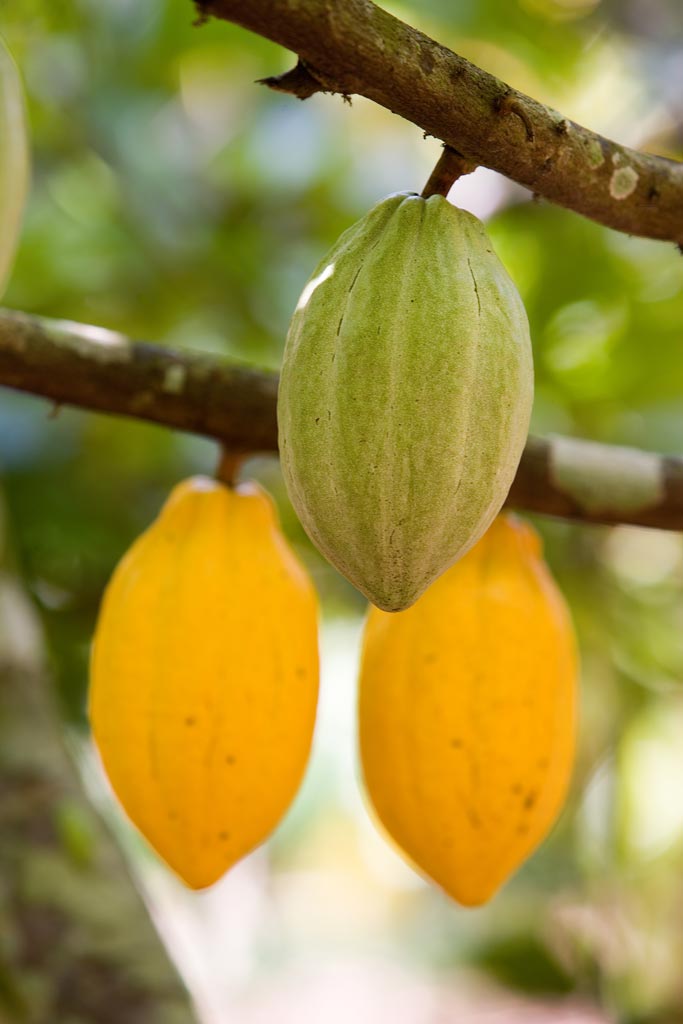 Other meeting objectives were to explore cross-station cooperation on cocoa R4D; and to develop an institute-wide cocoa R4D portfolio and a strategy towards its implementation.
The meeting started with presentations on ongoing activities and immanent approaches.
The CCAFS focal point and IITA Project Coordinator – Systems Agronomist, Laurence Jassogne, explained the overall approach on climate-smart cocoa. Jassogne also elaborated on the step-wise investment pathways.
Richard Asare, Cocoa Scientist, gave a comprehensive overview on projects and programs related to cocoa that involved IITA. His presentation revealed that some donor organizations have become implementing agencies themselves and are now also competing for funds. This development needs to be taken into consideration in strategies of liaising and competing in setting up project consortia.
Rachid Hanna, Entomologist/Biocontrol Specialist and Country Representative, presented an overview of the plethora of ongoing activities in the cocoa sector where IITA Cameroon is active. These include fertilizer trials, training of farmers in good agricultural practices (GAP), rehabilitation, occupational health and safety, development of biological control methods for capsids, and research on the impact of cocoa production on climate change. Visiting Scientist Giovanni Forgione then talked on the experiences and planned activities on the use of tissue culture in the multiplication of cocoa genetic material.
Denis Sonwa, CIFOR Senior Scientist, who represents both IITA and CIFOR, presented on cocoa farming, agroecology, and forest activities.
Eglantine Fauvelle, Visiting Scientist, explained about her field work that uses various technologies, comparing the results. Syndhia Mathé, CIRAD Visiting Scientist, and Maria Geitzenauer, IITA Socioeconomist for Innovation Systems, presented results from a baseline study on cocoa households in Cameroon and further elaborated on the socioeconomic research.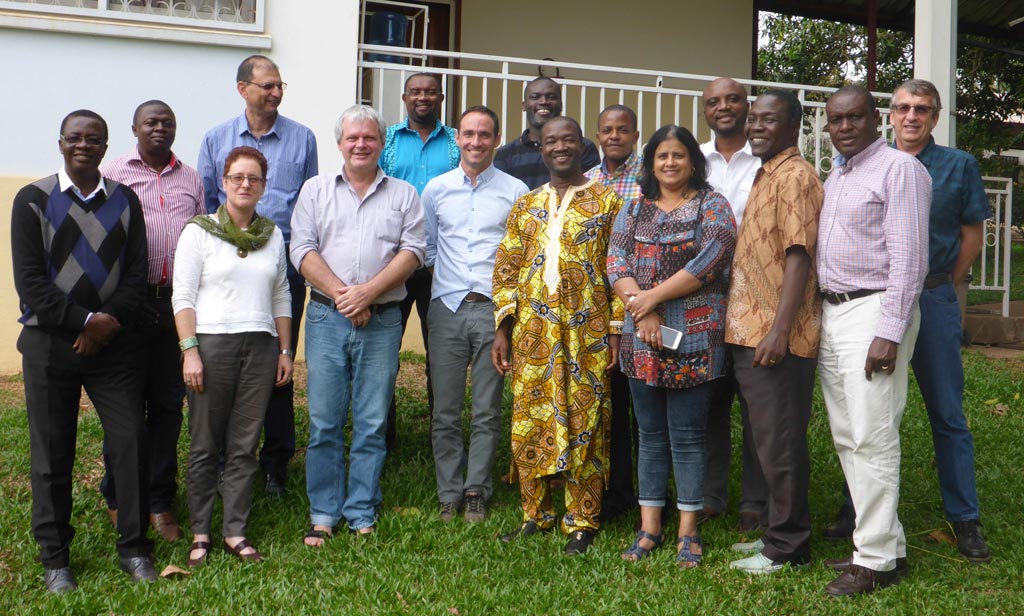 Ranjana Bhattacharjee, Molecular Geneticist, elaborated on the situation of cocoa germplasm in West and Central Africa, highlighting the presence of mislabeled genetic materials in seed gardens and breeders' collections which have an impact on the cocoa improvement program. She said that low genetic diversity had been observed in both collections. The need for having a regional germplasm collection consisting of true-to-type genotypes was also discussed.
Based on all these presentations, the group decided that internal and external communication would be supported if the plethora of expertise and knowledge was organized and prepared in a standardized way. The team is currently working on technical briefs that could help support the development of an IITA R4D cocoa strategy. To support the development of such a strategy, regular interactions are envisaged.
As part of the meeting, one afternoon was dedicated to interactions with partners from the cocoa sector in Cameroon. Representatives from cocoa buyers/exporters, NGOs, funding development agencies, and ICRAF participated. The interaction triggered the interest of the partners and the openness for further dialogue and collaboration.