Stanford Blade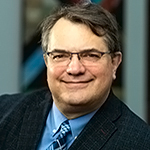 Professor Stanford Blade is Dean of the Faculty of Agricultural, Life and Environmental Sciences (University of Alberta). The Faculty is made up of 500+ faculty and staff, 1650 undergraduates and 550 graduate students with an annual budget of $85m, approximately $45 m of which is in the form of external research support from industry and funding agencies. ALES is focused on teaching, research and community service in its departments of Agriculture, Food and Nutritional Sciences (where Dr. Blade is a Full Professor); Renewable Resources; Human Ecology; Resource Economics & Environmental Sociology as well as the University of Alberta Botanic Garden.
Stanford Blade's PhD was awarded by McGill University for plant breeding/cropping systems research (conducted at IITA) supported by a Government of Canada Doctoral Scholarship. He is a 2012 graduate of the Wharton Business School's Executive Development Program (University of Pennsylvania). He previously served two terms as Vice-Chair for the Board of Trustees of the African Agricultural Technology Foundation a Nairobi-based agency supported by the Bill and Melinda Gates Foundation and is currently on the Board of the Alberta Cancer Foundation, Edmonton Global, Livestock Gentec and the Alberta Biodiversity Monitoring Institute. Stanford Blade has been an invited discussion leader at Harvard Agribusiness Seminars and participated in the Oxford Scenarios Programme. From 2008 to 2014, he was founding chief Executive Officer of Alberta Innovates Bio Solutions. He previously served as the Deputy Director General (Research) for the International Institute of Tropical Agriculture (IITA).
Dr. Blade's expertise has been recognized through his many invitations to speak at international fora on the role of innovation in creating prosperity in the agriculture and food sectors and through his participation in research reviews conducted by the European Institute of Innovation & Technology, European Union Research Framework, Consultative Group on International Agricultural Research, Food and Agriculture Organization, Natural Sciences and Engineering Research Council and the Canadian Foundation for Innovation.
In 2018 Dr. Blade was named an International Fellow of the Royal Swedish Academy of Agriculture and Forestry.
Further details:
Address:
Dr. Stanford F. Blade, P.Ag Dean, Faculty of Agricultural, Life and Environmental Sciences University of Alberta 2-06 Agriculture/Forestry Centre Edmonton, AB | T6G 2P5