Claessens

,

Lieven
Farming Systems Specialist for Africa RISING (ESA)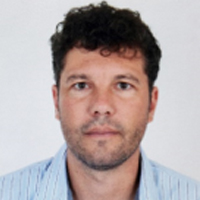 Lieven, a Belgian national, is the Farming Systems Specialist for Africa RISING ESA in IITA-Arusha Office, Tanzania. He holds a PhD in Production Ecology & Resource Conservation from Wageningen University, the Netherlands.
For the past 12+ years, Lieven has been involved in and leading several international collaborative research for development (R4D) projects, mostly focusing on poor smallholder farming systems in sub-Saharan Africa and South Asia. He has extensive experience with spatial analysis and modeling of agricultural systems, interactions and feedback mechanisms between bio-physical and socio-economic processes, and integrated assessment of adaptation strategies and sustainable intensification options in the context of global and local food security and climate change (e.g. www.agmip.org, www.yieldgap.org).
Before joining IITA, Lieven was with the International Potato Center (CIP) and the International Crops Research Institute for the Semi-Arid Tropics (ICRISAT), based in Nairobi, Kenya.