Koper-Limbourg

,

Hilde
Deputy Director General, Corporate Services
Email: h.koper@cgiar.org
Tel: +234 0700800IITA, +1 201 6336094 , Ext. 2771
Nationality: Dutch
Station: Nigeria (Ibadan)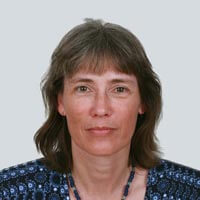 Hilde Koper-Limbourg is the Deputy Director General, Corporate Services.
Hilde obtained a BSc in Tropical Agriculture from the International Agricultural College, Deventer, The Netherlands, in 1987 and an MSc in Human Resource Development from the University of Stirling, Scotland, in 2000. She started work in the tropics for the West African Dwarf Goat Project, a research project of the University of Wageningen at the Obafemi Awolowo University in Ile-Ife, Nigeria.
After that she worked for the Netherlands Government in a Livestock Development Project in Mongu, Zambia, and for FAO in the Caribbean Amblyomma Programme, based in St. Kitts and Barbados. After her MSc she worked as a project officer for the Lancashire – Gulu Link in the UK, a community based charity that exists to promote mutually beneficial links between the people of Lancashire (UK) and Gulu (Northern Uganda), before coming back to Nigeria.