C. Woermann Nigeria and IITA-BIP collaborate to launch a showroom of yield-improving agricultural tools
12 November 2021
On 22 October, C. Woermann Nigeria and STIHL Company in Germany partnered with IITA's
Business Incubation Platform (BIP)
and Agribusiness Mechanization Unit to launch a showroom of their agricultural tools at
IITA
. The event showcased agricultural tools such as the mist blower, earth auger, tiller, pole pruner, chainsaw, etc., to improve agricultural management practices and productivity of the smallholder farmers. Training Manager Bolanle Olorode moderated the session.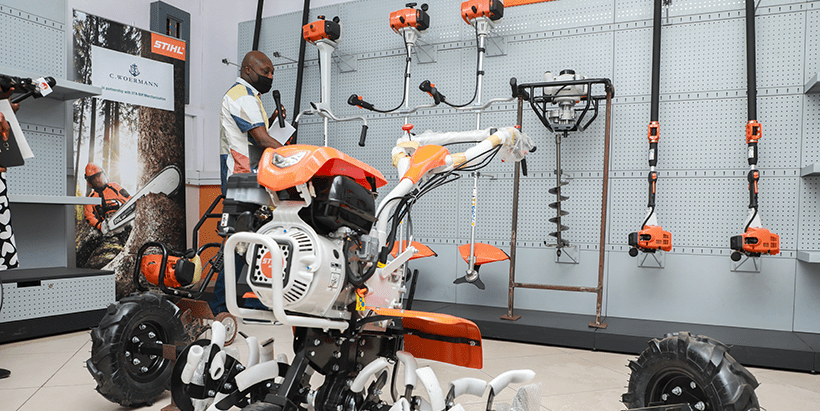 Representing IITA-BIP CEO Frederick Schreurs, Victoria Ayeni spoke about how IITA-BIP has been promoting the STIHL machines through IITA's Agribusiness Mechanization Unit. She said African farmers have found the tools helpful in enabling them to multi-task on their farms with ease, higher productivity, and efficiency. "We have also assisted in facilitating the sale of these tools to farmers and IITA projects through the IITA Post-Harvest Unit," she said.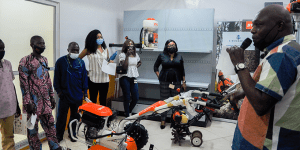 The Head of C. Woermann Nigeria Machinery Department, Olubunmi Cole, gave an overview of STIHL and products, appreciating their partners at the same time. He described the agricultural tools and their uses, stating that the tools would lead to more yield for the farmers.
In an interview, Ayeni said the partners would sensitize farmers on the benefits of using the tools, their operation, affordability, and ease of use to enhance smallholder farmers' productivity. Also, the tools would be extended to IITA hubs and projects.
Speaking to the media, STIHL Marketing Manager Onome Ayide said, "The partnership was done with IITA to get closer to the farmers to facilitate access to modern agricultural tools."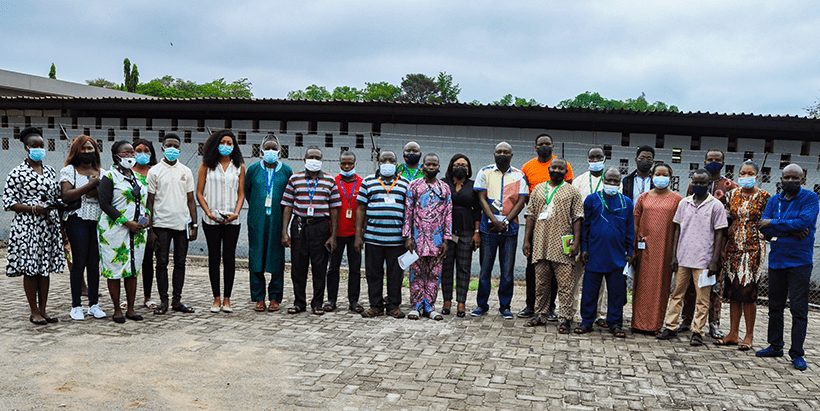 STIHL representative Victor Aliyu assured the launch attendees of the durability and effectiveness of the tools. He said through IITA, "we will find a way to harmonize and make these tools available to young farmers."
Some attendees gave testimonies on the efficiency and effectiveness of the tools used in their farms.