Cassava farmers in Tanzania to benefit from new industry partnership with ACAI project
10 May 2019
At a recent meeting in Tanzania,
IITA
, through the
African Cassava Agronomy Initiative
(ACAI) and the
Tanzania Agricultural Research Institute
(TARI-Naliendele) agreed to explore areas of collaboration with the Cassava Starch Tanzania Corporation (CSTC).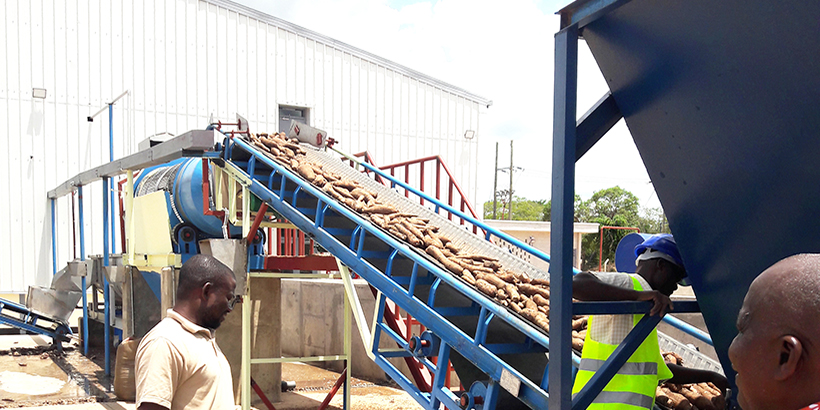 Dem and for cassava is increasing as more companies are seeking to process the roots into high-value, starch-rich flour. New processing capacity is starting to come online for many companies, such as CSTC. However, one of the main concerns of these ventures is getting a stable supply of cassava.
This new agreement could see CSTC helping to deploy ACAI's latest tools to secure the cassava supply of smallholder farmers across Tanzania.
ACAI Project coordinator in Tanzania and East Africa, Veronica N.E. Uzokwe explains: "The ACAI project has essentially distilled years of agronomic research on cassava farming into simple-to-use and practical decision support tools that can help farmers achieve significant crop yield and quality improvements."
Working with thousands of famers across Tanzania, the ACAI project has been applying advanced agronomic analyses to answer farmers' questions such as, "When is the best time to plant? When should I harvest? What fertilizer do I use; how much and when?"
Among the various decision support tools created by ACAI, their fertilizer recommendation tool is designed to maximize productivity based on a given fertilizer input. Their scheduled planting guidance offers support to farmers to ensure that harvested roots supplied to starch companies have a high starch content. The economic calculations driving the tools are also of great use to fledgling companies in the cassava food processing industry, looking to maximize profitability.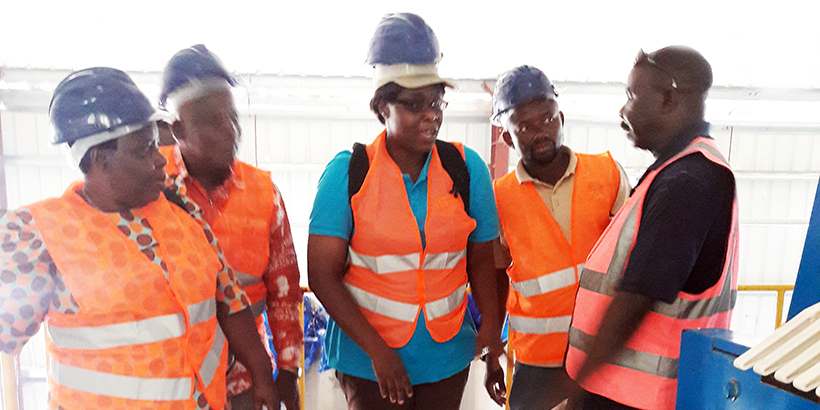 ACAI is currently validating the tools with the help of many smallholder farmers, who supported their initial development. To date, development and delivery of the support tools have been carried out by an extensive network of ACAI partner organizations, including Minjingu Fertilizer, FJS starch company, Mennonite Economic Development Associates (MEDA), Cassava: Adding Value for Africa (C:AVA), and Farm Concern International.
Uzokwe said, "We welcome more partners from all levels of the cassava value chain. We believe that CSTC will be able to help us reach more farmers through extension agents. Training these stakeholders will promote food security, generate incomes, and support people's livelihoods. This aligns with the goals of IITA."
Mathew de Klerk, CSTC General Manager, said that his company is willing to work with a dynamic organization that has a good track record in agriculture. He also thanked and praised the Tanzanian Government for providing an enabling environment to drive cassava industrialization in Tanzania and East Africa as a whole.