Cavies are not rats! They're a source of protein and income – study
12 February 2020
New research by scientists from the International Institute of Tropical Agriculture (IITA) and Wageningen University reveals that cavies are an essential source of animal protein, especially for children. They are also a source of income and manure for crop production in eastern Democratic Republic of Congo (DR Congo).
Titled "Micro-livestock in smallholder farming systems: The role, challenges, and opportunities for cavies in South Kivu, eastern Democratic Republic of Congo", the research was carried out under the framework of the Consortium for Improving Agricultural Livelihoods in Central Africa (CIALCA) and published in October 2019 in Tropical Animal Health and Production.
In the past, many people in DR Congo considered cavies (also known as "guinea pigs") as a kind of rat, which needed to be exterminated. However, in the 1980s, successive conflicts caused widespread famine and malnutrition. Subsequently, NGOs recommended a mix of tomato concentrate, cola, and cavy blood as medicine to address anemia in children. This is when cavies started getting acceptance as micro-livestock for farmers.
"Over half of the population in eastern DR Congo keep cavies, a type of micro-livestock, fitting the circumstances of small households and a valuable asset especially for the poorest households", concluded the research team composed of Charlotte J. Klapwijk, Marc Schut, Piet J.A. van Asten, Bernard Vanlauwe, Ken E. Giller, and Katrien Descheemaeker.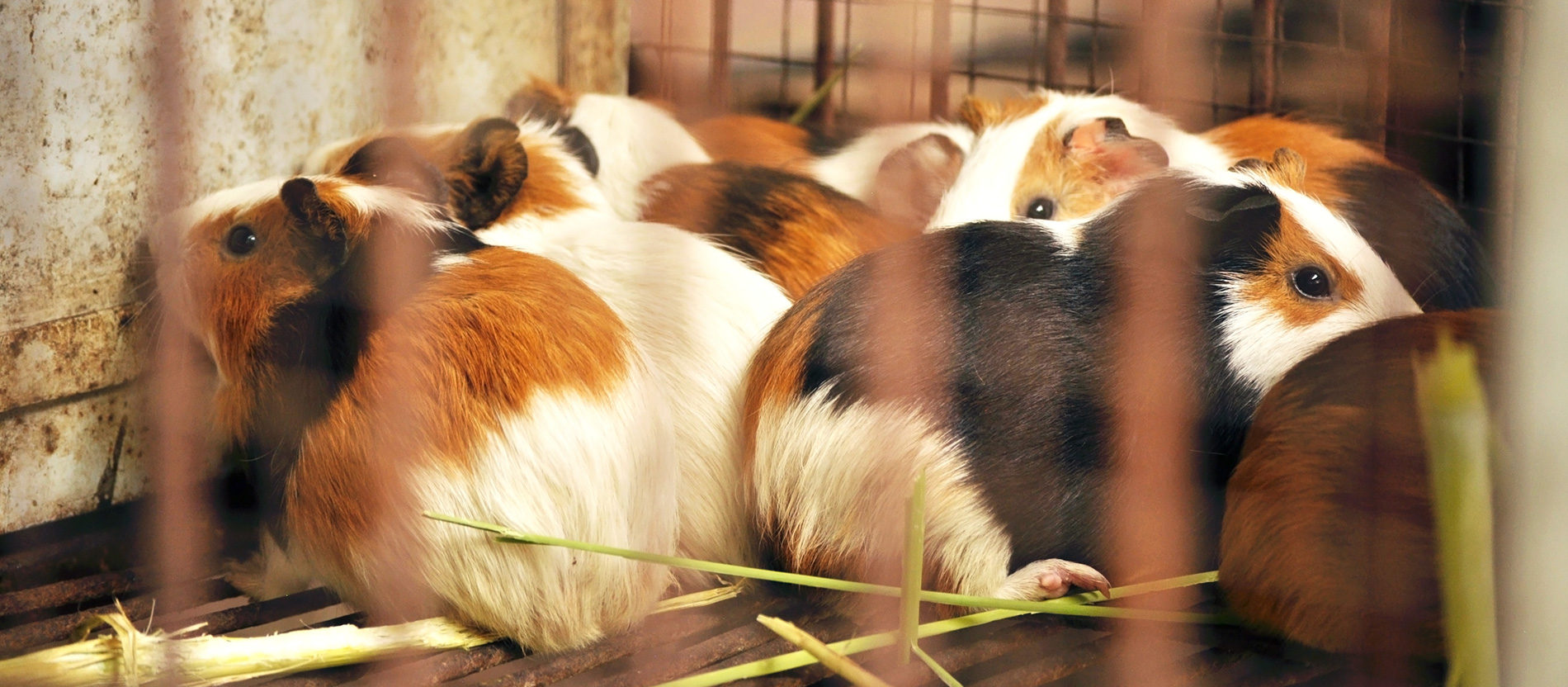 To characterize cavy husbandry practices, detailed monthly on-farm data on cavy numbers, weights, herd dynamics, and feeding practices were collected over 15 months from households in two contrasting sites of South Kivu, Kabamba and Lurhala. Cavy herds contained an average of 10 animals and varied in size between households.
Results show that farmers in South Kivu generally own small livestock herds that mainly consist of small and micro-livestock and a few cattle. In these small herds, cavies are important, especially for the poorest households. "Health benefits related to livestock ownership are more easily realized through micro-livestock compared to large livestock because small animals with rapid growth and reproduction rates make easy and continuous harvest possible," noted Klapwijk, one of the authors.  
 The research also reiterates that in South Kivu, nearly all children and about two-thirds of women and men consume cavies, thus improving the quality of their diet. Cavies are generally kept in the house or kitchen and feed on crop residues, kitchen waste, and collected fodder. All participating households collect manure and compost it before applying it to homestead gardens or fields.
Although the importance of cavies within the smallholder farming systems of South Kivu is evident, current cavy husbandry practices, such as feeding, have not been described and production has not been quantified. Farmers face several constraints to cavy production, including substantial declines in herd size due to predation or theft and a lack of knowledge regarding breeding and feeding.
Opportunities to increase cavy production can most likely be realized through the introduction of cages to limit mortality, and by the cultivation of improved fodder. Micro-livestock like cavies is a good entry-point for development initiatives, because of their potential to decrease poverty and increase health through improved nutrition.
The full paper can be accessed here https://link.springer.com/article/10.1007%2Fs11250-019-02112-9