Continuing to strengthen food systems in Africa
9 May 2020
With the global food systems facing a major challenge with the outbreak of COVID-19, it has become imperative for countries to achieve a measure of self-sufficiency in their food production.
CGIAR-IITA
continues to work with governments in sub-Saharan Africa to facilitate this.

IITA R4D Director for Central Africa, Bernard Vanlauwe, has spoken of multiple initiatives being discussed across all the Institute hubs. He noted that there are at least 50 ongoing conversations with governments, donors, and partners. If actualized, these will benefit the countries involved and, if only 30% of these come to fruition, IITA will be able to continue its work unhindered even through these trying times.
Vanlauwe said, "Almost every single organization that operates in Africa is now developing COVID-19 response strategies but which organization dealing with smallholder agriculture is better placed than IITA to move beyond talking and writing to putting responses into action?"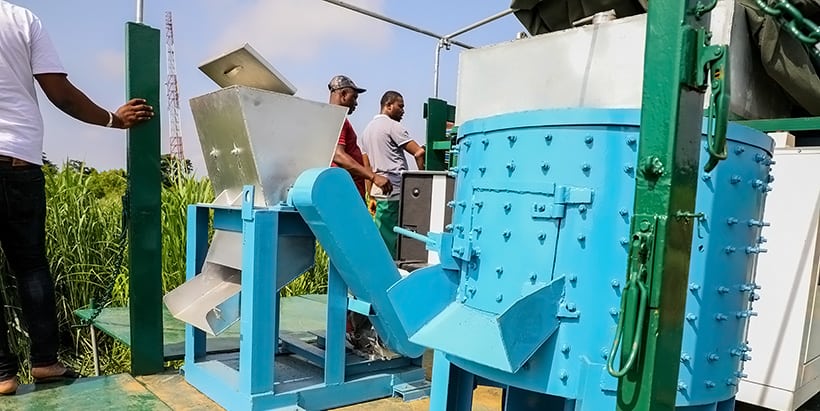 While adhering to safety and security guidelines, IITA has continued to engage in research activities in countries where this is still possible. Examples of accomplishments during this time include the planting of over 870 ha of secondary cassava multiplication gardens in Eastern Democratic Republic of Congo. "In Burundi, we have finished installing 2 specialized cassava flour (with flash dryer) processing units, 4 standard cassava flour processing units, 12 cassava collection centers, 2 banana flour and chip processing units, 5 vegetable collection/processing units, 3 fruit (pineapple, passion, tamarillo) processing units, 5 milk processing units, 3 milk buying points, 2 milk sales points, and 13 standard nurseries with propagator and screenhouse," he added.