DG Sanginga conferred doctor of honoris causa by KU Leuven, Belgium
15 May 2019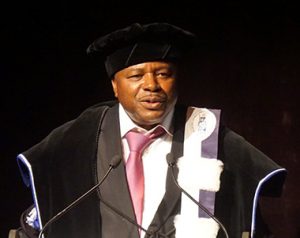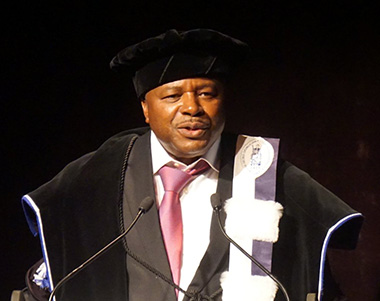 IITA Director General
Nteranya Sanginga
 received this week the
degree of doctor of honoris causa from KU Leuven
. The award was conferred at KU Leuven in Brussels, Belgium, on the occasion of the 20
th
anniversary of VLIR-UOS, an organization that supports partnerships between higher education institutions in Fl anders and the South.
Prof Luc Sels, Rector of KU Leuven, said that the university community "wishes to recognize Sanginga for his visionary leadership of IITA, which he has turned into a research-for-development organization that enables African scientists to partner up with colleagues and institutions from all over the world."
Sels further said, "We also want to recognize Sanginga's contributions to the transformation of sub-Saharan agriculture, and his efforts to improve African farmers' health and quality of life. Together with his team, he has helped reduce poverty in the area, improve food security, and increase youth employment. Taken together, his achievements definitely warrant our university's highest distinction." IITA received the Africa Food Prize in 2018—the first institution to do so.
The five partner universities under VLIR-UOS hosted the ceremony to confer five honorary doctorate degrees—one from each university—on individuals with exceptional distinction whose work is relevant to the mission of VLIR-UOS.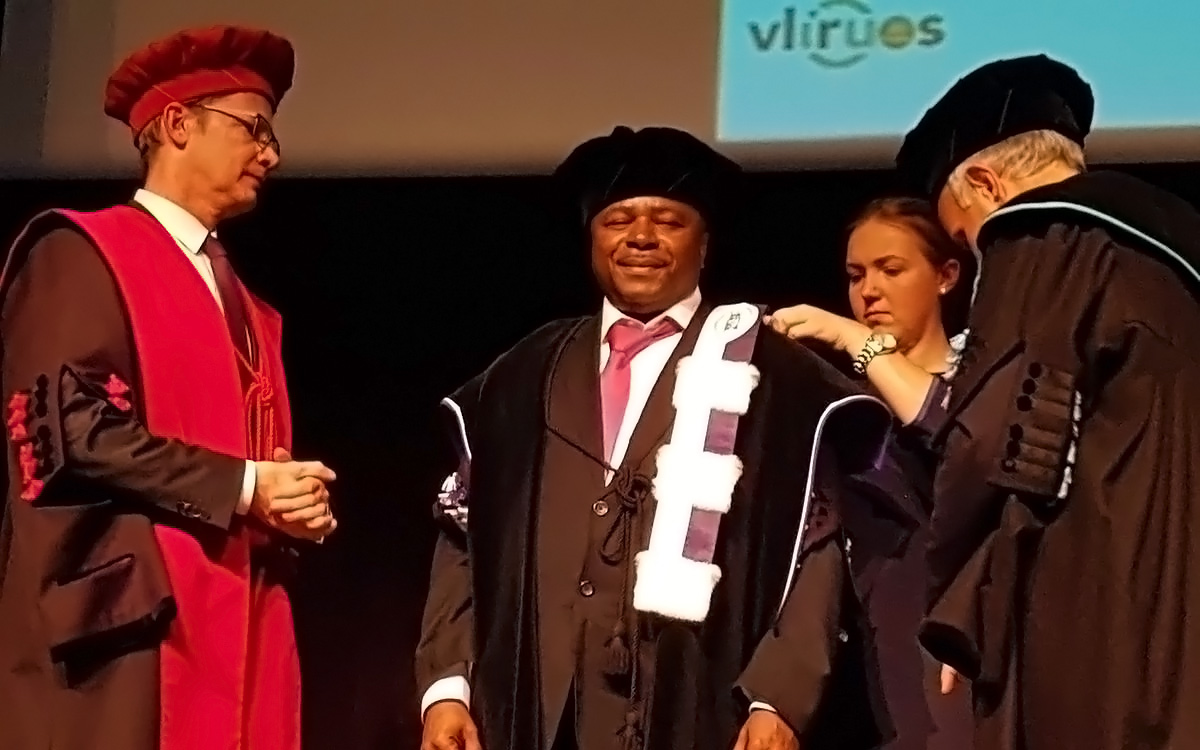 KU Leuven is considered the most innovative university in Europe. As the oldest university in the Low Countries, it has a centuries-long tradition of conferring honorary doctorates in recognition of extraordinary scientific, social, or cultural achievements.
VLIR-UOS supports partnerships between universities and university colleges, in Fl anders and in the South, looking for innovative responses to global and local challenges.
In addition to Sanginga, the other awardees are Professor Claric Garcia Borges Demetrio, Mr Jose Ramon Saborido Loido, Mrs Leymah Gbowee, and Dr Jean-Jacques Muyembe Tamfun.