Do not regulate genome-edited crops – IITA woman scientist
11 February 2020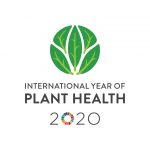 11 February was the International Day for Women and Girls in Science. IITA joined the rest of the world to celebrate the contribution of our women scientists in ensuring a food and nutrition-secure world. Women account for half of the world's population and we cannot make representative and long-lasting changes in agriculture without them.
As United Nations Secretary-General, António Guterres explains, "To rise to the challenges of the 21st century, we need to harness our full potential. That requires dismantling gender stereotypes. On this International Day of Women and Girls in Science, let's pledge to end the gender imbalance in science."
IITA recognizes the importance of both science and gender equality and makes a particular effort to empower female scientists to participate in the achievement of internationally agreed development goals. Leena Tripathi is one such woman scientist. As a principal scientist and leader of IITA's transgenic and genome editing research, based in Nairobi, Kenya, Tripathi has proved that women can provide leadership in the use of cutting-edge research tools.

In a video, Tripathi talks about the work she and her team are doing to improve disease resistance in crops, specifically banana.
"Using genome editing, we can silence the gene that causes susceptibility to streak virus in banana." When the gene is silenced, it means the banana cannot contact the disease; this leads to better yields and improved farmer incomes.
However, Tripathi is not thinking about the farmer only, but the consumer as well. "Consumers should expect safe and tasty banana," she says, adding, "With genome editing, we are not adding anything to the banana—just silencing the susceptibility gene."
The researcher also calls upon regulators to facilitate the adoption of genome-edited crops in Africa by fostering a favorable policy environment—not one that stifles.
Tripathi is one of 36 internationally recruited women scientists working with IITA in various hubs across Africa. As an equal opportunity employer, IITA is proud to be associated with women scientists who work diligently to ensure Africa's food security.