IITA and partners discuss alleviation of agroclimatic challenges in the Sahel
29 March 2019
IITA-Ibadan, hosted a 3-day workshop on 12–14 March to promote the development and implementation of agricultural research, capacity building, and delivery programs in the Sahel. The key participants were representatives of the national agricultural research and development systems of Burkina Faso, Chad, Gambia, Mali, Niger, Nigeria, and Senegal; representatives of
CORAF
, the private sector, and the
Islamic Development Bank
(IsDB) as well as
IITA
management and staff.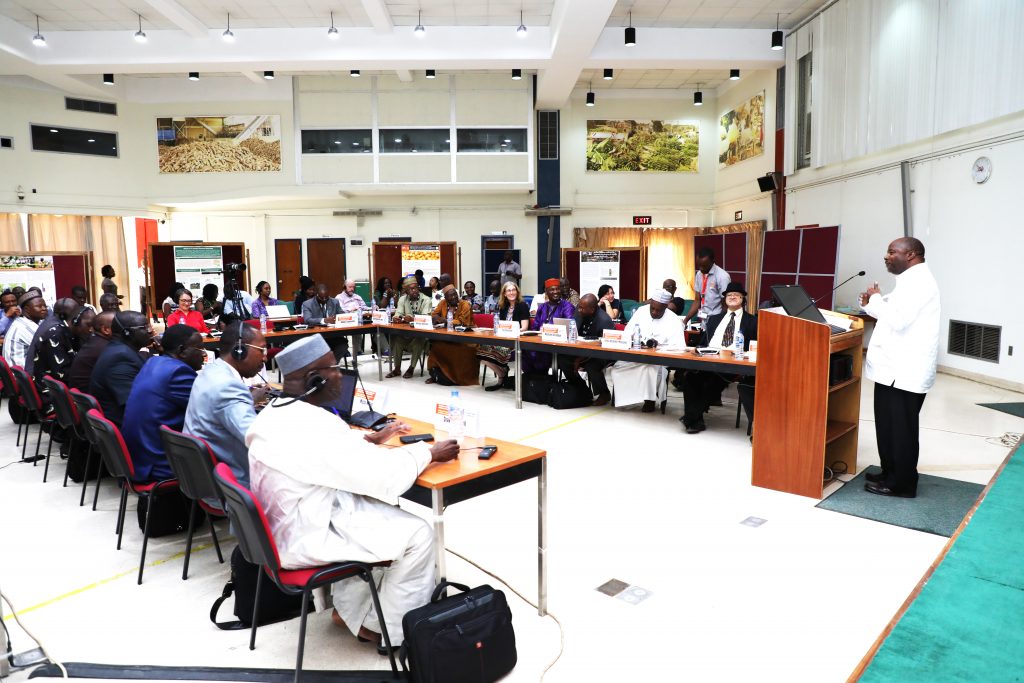 During the opening ceremony, IITA Director General, Dr Nteranya Sanginga said that the people who benefit the most from IITA's research are Africans, especially those in the Sahel region, one of the most vulnerable regions of the world, where the agriculture sector is under strain due to the many risks that are likely to deteriorate in the face of climate change.
Participants discussed national and regional priorities for research and development as well as IITA's research and technology delivery efforts that are highly relevant to the Sahel region. The workshop also featured presentations on country priorities and plans by representatives and presentations on IITA programs as a basis for discussion and future action.
One highlight of the meeting was the identification of cross-cutting and country-specific challenges including productivity, climate change, value chain, importation, youth empowerment, biorisk management, conservation, and food quality. After much deliberation, the group agreed that the most important factors for partnership with IITA in the Sahel are:
Increased production and productivity
Empowerment of and increased employment opportunities for women and youth in agriculture
Enhanced resilience to climate variability and climate change
Improved value chain efficiency and reduction of postharvest losses
Increased access to and efficiency of irrigation systems.
During the closing ceremony, Abdou Tenkouano, Executive Director of CORAF, said, "This strategic partnership has all the success ingredients it needs. IITA and CORAF have demonstrated strength. And together, we cannot fail."
In her final comments, May-Guri Saethre, IITA Deputy Director General, Research for Development (DDG-R4D) said, "This workshop has united counterparts from different countries in the region; now let's spring into action so that this meeting does not become a waste of time."
The Sahelian region of West Africa is one of the four impact zones for implementation of IITA's R4D agenda in line with its 2012-2020 strategy. Hence, IITA and partners are making contributions through collaborative projects to improve livelihoods, enhance food and nutrition security, increase employment, and ensure the preservation of natural resource integrity in the Sahel.