IITA Forest Center biodiversity watch: African Black Walnut
12 November 2021
The
IITA
Ibadan campus is a globally acclaimed biodiversity conservation area and is home to various wildlife. About five years ago, the
IITA Forest Center
established the Tree Heritage Park (THP) within the campus as an arboretum to conserve threatened tree species.
With sponsorship from the Mohammed bin Zayed Species Conservation Fund and the A.G. Leventis Foundation, the THP successfully planted the first set of threatened tree species for conservation. During a June 2016 Tree Conservation Workshop, participants interested in tree conservation and forests planted seedlings of important indigenous tree species, including the African Black Walnut (Mansonia altissima).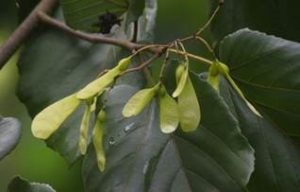 The African Black Walnut seedlings (about 0.3 m tall) were sourced locally and donated by the IITA Forest Center Field Supervisor, Olukunle Olasupo. The workshop attendees also brought seedlings sourced from universities and forest institutes in southwest Nigeria to be planted for conservation. Seedlings were of Sapele Entandrophragma cylindricum, Dry Zone Mahogany Khaya senegalensis, White Mahogany Khaya anthotheca, and Black Afara Terminalia ivorensis.
The African Black Walnut was propagated from seeds sourced from the Forestry Research Institute of Nigeria but were originally from the Queens Forest Reserve in Akure, Ondo State, Nigeria. Nine plants of the 12 seedlings planted on plot 16A in the THP have survived. The surviving trees are now producing their first fruits.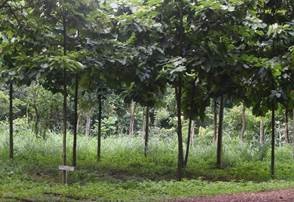 The successful conservation of the African Black Walnut provides seeds for future propagation and integration in agroforestry and other reforestation practices across the African continent. The African Black Walnut is a rich source of brown wood; it is resistant to termites, insects, and decay and is suitable for outdoor use due to its good weathering properties. It is also useful for veneer, furniture making, and boat building.
Today, the THP conserves about 50 threatened tree species making it a saving "ark" for plant species on the brink of extinction.