IITA head named a Fellow of The World Academy of Sciences
18 December 2020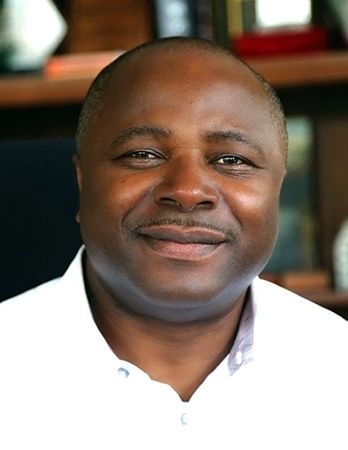 Dr Nteranya Sanginga, the Director General of the International Institute of Tropical Agriculture (IITA), has been elected as a Fellow of The World Academy of Sciences (TWAS) for the advancement of science in developing countries, effective 1 January 2021.
The election, which was made known through a formal announcement, is a clear recognition of Dr Sanginga's outstanding contribution to science, research, agriculture, and its promotion in Africa.
In a congratulatory message, the academy's President, Prof Mohamed Hassan, stated "We will be honored to have you among our members."
The Executive Director of TWAS, Prof Romain Murenzi, while extending his heartfelt congratulations, said the Academy gives its members visibility.
The World Academy of Sciences for the advancement of science in developing countries is a global science academy based in Trieste, Italy, working to support sustainable prosperity through research, education, policy, and diplomacy.
Dr Sanginga will join 1,278 elected Fellows of the academy representing more than 100 countries; 14 of who are Nobel laureates, as well as scientists, and engineers; about 84% of who are from developing countries whose work has had a significant impact in the South.
TWAS Fellows are some of the world's most accomplished scientists and engineers, and they are the foundation for all of the Academy's work, building strength in science and engineering, including knowledge and skill to address such challenges as hunger, disease, and poverty, aimed at developing nations.
Dr Sanginga has more than 30 years of experience in agricultural research and development, particularly in applied microbial ecology, plant nutrition, and integrated natural resources management in Africa, Latin America, and Southeast Asia, having worked with the University of Zimbabwe, IITA, International Atomic Energy Agency in Austria, and Tropical Soil Biology and Fertility Institute of CIAT. He became the head of IITA on 01 November 2011.
He has published more than 120 research articles in peer-reviewed international journals and was honored with the International Foundation for Science Sven Brohult Award for contribution to agricultural and agroforestry research.