IITA to lead One-Health in Ghana-Benin under AICCRA Project
6 January 2021
In a bid to help African countries strengthen the resilience of their agricultural sector against the threat posed by climate change, a $60 million grant has been awarded for the 'Accelerating the Impact of CGIAR Climate Research for Africa' (AICCRA) project.
The project will concentrate its activities in six countries: Ethiopia, Ghana, Kenya, Mali, Senegal, and Zambia. The International Center for Tropical Agriculture (CIAT) will administer the project as the lead center for the CGIAR Program on Climate Change, Agriculture, and Food Security (CCAFS). IITA will lead the One-Health component in Ghana-Benin, while also having a significant role to play in Zambia.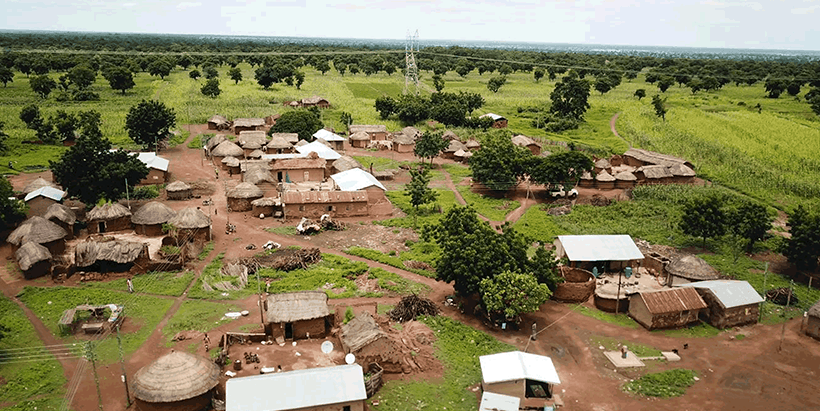 Under AICCRA-Ghana, the focus will be on bridging the gap among the research institutes that produce improved technologies and the development organizations that promote the adoption of improved technologies—including digital climate advisories. This will enhance the resilience of the country's agriculture and food systems in the face of climate change while improving the livelihoods of hundreds of thousands of farmers.
With IITA leading One-Health in Ghana, AICCRA-Ghana will bring together existing expertise to strengthen the technical, institutional, and human capacity needed to move CGIAR innovations off the shelf and achieve impact in the country.
AICCRA-Ghana will specifically launch a "One-Health platform for climate-driven pests and diseases", an advanced climate-informed One-Health innovation that builds on CGIAR's track record in this area. It will bring together crop, livestock, soil, and water health for improved human and ecosystem health, food safety and nutrition, and climate change as a complex public health issue.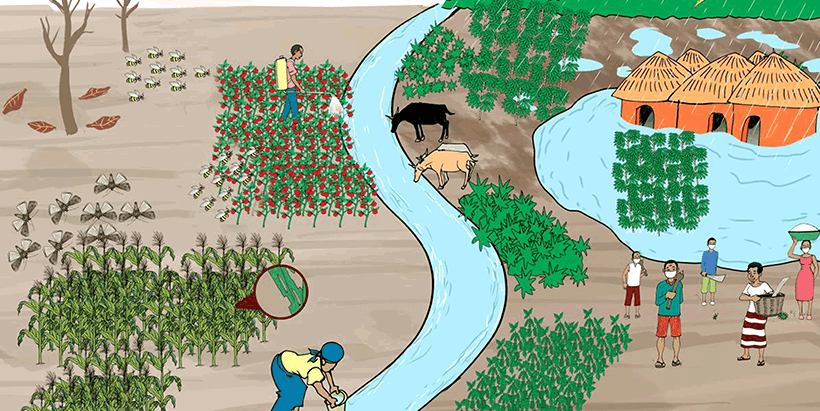 The One-Health initiative is a collaborative, multisectoral, and transdisciplinary approach, working at the local, national, regional, and global levels to achieve optimal health outcomes. The initiative recognizes the interconnection between people, animals, plants, and their shared environment.
The AICCRA project is anchored to CGIAR's multi-stakeholder platform of the Biorisk Management Facility (BIMAF), hosted by IITA in Benin, West Africa. The World Bank Board approved the project as part of a commitment to increase support to CGIAR, a global partnership uniting international organizations engaged in research about food security, to help advance agricultural research efforts for the benefit of rural households that rely on agriculture as a major livelihood source, and to increase food security.
Through the project funding, the World Bank will support research and capacity building activities carried out by CGIAR centers and partner organizations, one of which is IITA, to enhance access to climate information services and validated climate-smart agriculture technologies in Africa.
With better access to climate advisories linked to information about effective response measures, farmers and livestock keepers will be able to anticipate climate-related events better and take preventative actions that can help safeguard productive activities and avoid catastrophic losses.