Mozambique farmers enjoy greater yields as a result of IITA's research
22 June 2019
IITA
's research in Mozambique has made much impact in rural and national development by ensuring that the agricultural sector is competitive, sustainable, gender-balanced, and resilient to the stress and impacts of climate change. IITA Seed System Agronomist,
Canon Engoke
, outlined the details at IITA-Nampula during a seminar titled "Agricultural technologies dem anded for change in Mozambique" on 14 May.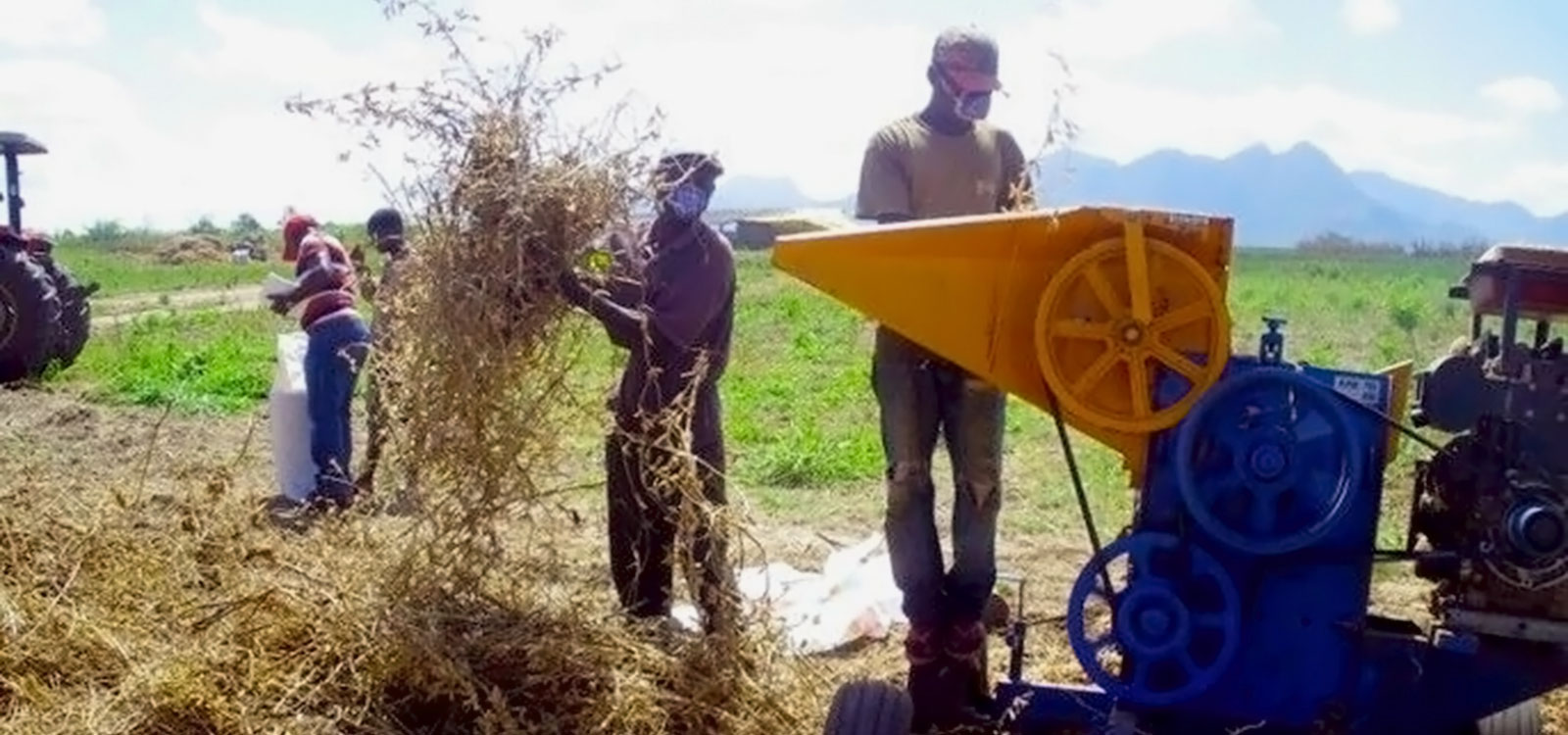 Mixed cropping systems characterize the agricultural production locations in the northern and central highl ands. These locations have continuously experienced declining and irregular distribution of rainfall coupled with incidences of drought. Other challenges of agricultural production in Mozambique include low soil fertility, over-reliance on rainfall, increasing susceptibility to pests and parasitic weeds, and poor farming practices (inferior varieties and technologies).
Despite these challenges, data indicates that IITA crop production in the region experienced a steady increase from 2002 to 2018.
Through research evidence and advocacy, changes have occurred over the last two years. Tested and existing technologies for crop yield improvement include use of inoculants, judicious application of phosphorus fertilizer, and system management such as crop rotation and intercropping. Some of the tested inoculants were imported from Brazil, Kenya, Malawi, South Africa, Zambia, and Zimbabwe.
The increase in gain on input/ha for the inoculant is attributed to improved capacity as well as adequate field management practices. IITA has played a key role in this by providing research-based information on the importance of using P fertilizer in soybean production.
Yields of farmers working with IITA on cowpea, sesame, and soybean have also shown a trend of increase over the last three years. Farmers' field yields of cowpea, sesame, and soybean were 800, 500, and 1600 kg/ha, respectively, in the 2018 season.
Engoke noted "There is room for improvement through the use of several improved varieties and technologies developed by IITA for Mozambican agriculture. There is evidence that through research activities and interventions of IITA, the yield potential of these crops can be increased to 1500 kg/ha for cowpea, 5000 kg/ha for maize, 1000 kg/ha for sesame, and 3000 kg/ha for soybean."
In furtherance of these, IITA scientists are working on trials to determine the best P fertilizer application rates across different agroecologies in Malawi, Mozambique, and Zambia. They expect to generate data on region-specific P application rates, which would be available to the public once the trials are complete.