Open access: Promoting right and accessible knowledge
19 November 2021
IITA
joined the international community to celebrate Open Access Week from 25 to 29 October, as the Institute keeps promoting the global mission of openness. The theme of the week-long event was "It matters how we open knowledge: Building structural equity."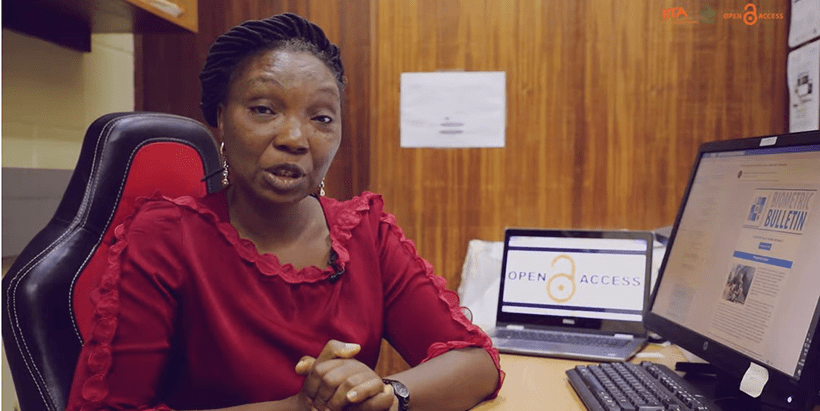 The Data Management Unit (DMU) embarked on an awareness campaign, with scientists sharing their opinions about open access throughout the week. The DMU also organized a webinar to share knowledge on the importance of open access and how to achieve it. Olayemi Oluwasoga, Open Access/Open Data Administrator, moderated the webinar.
In his keynote address, IITA Central Africa Hub Research for Development Director, Bernard Vanlauwe, spoke of the importance of open access, highlighting the five focal principles. He emphasized the advantages of open access, such as increased research visibility and citations of IITA scientists and the enhanced use and impact of IITA's research. Because it addresses the lack of access to articles, open access positions IITA as a major source of trusted, free, and fair data related to agriculture in sub-Saharan Africa. It also boosts international communication, supports collaboration, and increases donor trust in IITA as the Institute complies with open access policy for public-funded projects and research. "In summary, open access makes African research more accessible and visible," he said.
Molecular Geneticist Ranjana Bhattacharjee talked about the reasons for and ways of making knowledge accessible. She explained that scholarly research is usually not freely available under the traditional model of subscription-based journals; hence research is not disseminated as widely as possible. However, everyone is now embracing open access, leading to increased open access policies. "Nine hundred and ninety-six open access policies and mandates are currently included in the Registry of Open Access Repository Mandates and Policies," she said.
Soil Scientist and IITA Cameroon Country Representative Cargele Masso spoke on participatory research and capacity building and how they can contribute to open access. Masso pointed out areas to focus on in participatory research, emphasizing working with partners to build on existing knowledge and involving key stakeholders in identifying knowledge gaps and co-managing research. He noted the need to mobilize human and financial resources and build capacity to address the priority knowledge gaps. "We can co-generate wealth from participatory research," he said.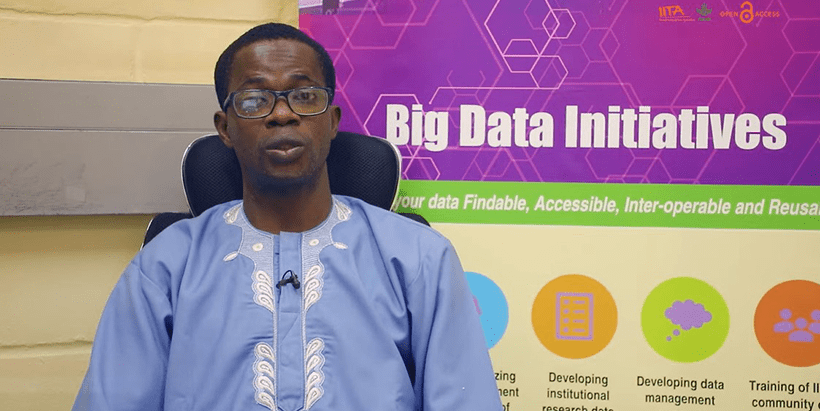 IITA Institutional Data Manager Obileye Olatunbosun spoke on the technical infrastructure for opening knowledge. He said opening knowledge requires data application for renewed insight. However, without valid data, there would be wrong knowledge. He advised that when putting out data, the data provider must know and have the proper license to go with the data so that the work can be recognized and credit given for the open knowledge. "We can only be open when our outside community sees us as acceptable," he said.