Phytosanitary Awareness Week 2020
9 November 2020
Day 1, Monday, 9 November 2020, Global Plenary – Inception
Every year, the Germplasm Health Units (GHUs) of CGIAR centers come together to organize "Phytosanitary Awareness Week". This year, the International Phytosanitary Awareness Week 2020 event was themed "Phytosanitary Safety for Prevention of Transboundary Spread of Pests and Pathogens" and is being held from 9 to 13 November 2020 to highlight the International Year of Plant Health 2020 (IYPH 2020). As part of this event, they organized a global webinar series.
Day 1 kicked off with a global plenary session, with an introduction and opening remarks by the facilitator, Dr Lava Kumar, Head of IITA Germplasm Health and Virology Unit and coordinator of the Germplasm Health component of the CGIAR Genebank Platform. He summarized the rationale of GHU mission, the role it plays in ensuring safe international transfer of germplasm, and how GHUs have evolved as a strong global network under the CGIAR Genebank Platform. He compared the GHU mission to navigating germplasm through a minefield of dangerous pests and pathogens, implying the risks involved in international transfers. He introduced three keynote topics of the opening Webinar: (1) on International Year of Plant Health (IYPH); (2) FAO-CGIAR international collaboration in tackling transboundary pests; and (3) the role of CGIAR Germplasm Health component of the Genebank Platform in preventing the transboundary spread of pests and pathogens, and safe international transfers of germplasm for food and agricultural R4D initiatives around the world.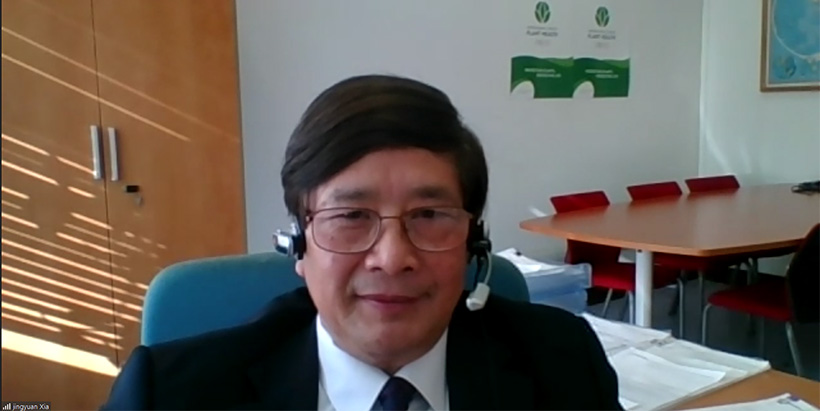 The keynote speaker, Dr Jingyuan Xia, FAO Director of Plant Production and Protection Division, Rome, gave an update on the delivery of the International Year of Plant Health (IYPH) activities in 2020/2021. He emphasized the important objective of IYPH: to raise awareness about the need to protect plant health because it is fundamental to achieving the UN SDGs as plant pests and diseases cause up to 40% of global food crop losses and result in an economic loss of $220 billion in the trade of agricultural products. In talking about the celebration of  IYPH, he mentioned that the COVID-19 pandemic affected the year's activities, and pointed out that the three global events scheduled for the year were postponed to 2021. This included the Commission on Phytosanitary Measures (CPM-15, 15-19 March 2021), Convention on Biological Biodiversity COP-15 (17-30 May 2021), and the 1st International Plant Health Conference (IPHC, 28 June-1 July 2021) and closing of IYPH. He also said that most of the planned activities were done virtually, including communication and advocacy, especially a digital and social media campaign. Other activities included regional and national activities organized at those levels, IYPH ambassadors and champions. A key outcome of IYPH is the establishment of the "International Day of Plant Health". He also suggested ways that everyone can contribute to the celebration.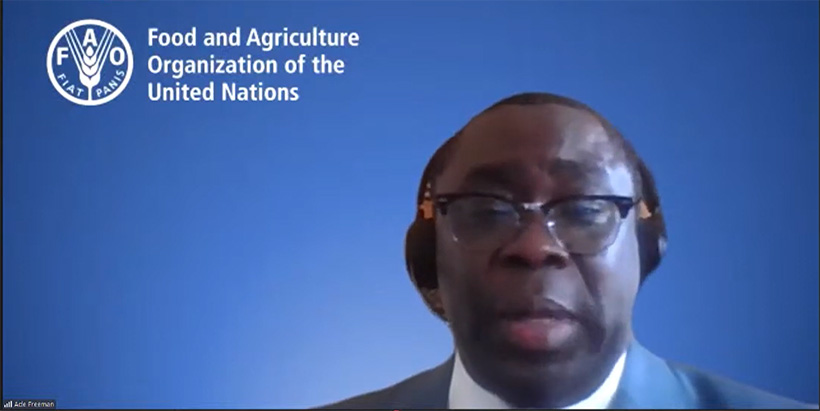 The second keynote was delivered by, Dr Ade Freeman, Regional Program Leader, FAO Regional Office for Africa, Ghana, focused on FAO-CGIAR partnerships in mitigating pests and pathogens. Dr Freeman mentioned how recent studies have shown that over the past 5 decades, CGIAR has spent about $60 billion to enhance yields of sustainable food crops which has returned ten-fold benefits in food abundance, to reduce the rate of hunger and poverty. Therefore, he said that the webinar was timely because it raises awareness about CGIAR's Germplasm Health Units' mission and functions among partners and stakeholders. Dr Freeman said that there is an urgent need to strengthen national, regional, and global plant institutions to prevent entry and spread of pests and diseases. He explained that the COVID-19 pandemic had actually made the global food security situation worse, and would add another 83-132 million people to the ranks of the undernourished. He said that the global food situation is worrisome, and that decisive and urgent action needs to be undertaken before it gets worse. He also said that the impact of transboundary pests and diseases is particularly high in sub-Saharan Africa. He further explained how FAO and IPPC have taken the lead in addressing the problem and have partnered with CGIAR centers on interventions to address transboundary pests and diseases, with the implementation of the international plant protection convention as the first line of defense, in collaboration of RPPOs and NPPOs. He mentioned that FAO has a long history of collaboration and partnership with CGIAR. He suggested ways to better collaborate in addressing the problem of transboundary pests and diseases, including development of knowledge platforms, supporting surveillance efforts and early warning systems, partnerships, and capacity building, among others; and also strengthening the partnership and collaboration between FAO and CGIAR.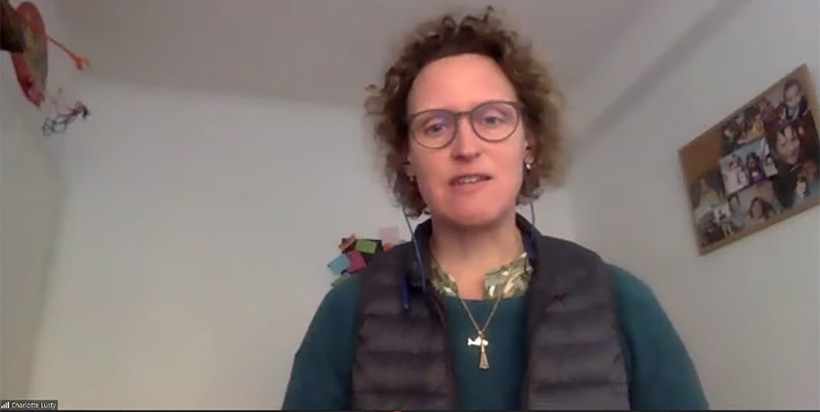 The final keynote presentation was delivered by Dr Charlotte Lusty, Head of Programs, Coordinator of the CGIAR Genebank Platform, Global Crop Diversity Trust, Germany. Dr Lusty spoke on the Global system of genebanks, and the vital role of the CGIAR phytosanitary program. The 11 CGIAR centers with genebanks conserve more than 760,000 accessions, including seed, tissue culture materials, and whole plants. While pointing out the impact of the work of genebanks, which are an important underpinning of present and future food security, Dr Lusty mentioned that a significant contribution of genebanks is how they increase crop yields, citing examples of how the conserved genetic materials have contributed to increased production. She highlighted the achievements of CGIAR genebanks, working on core areas such as long-term storage, safety duplication, regeneration and characterization, information management, and the role of GHUs in six areas: regulatory compliance, pest risk assessment, community of practice, capacity development, diagnostics for surveillance and seed health testing, and phytosanitation. She also pointed to the importance of measuring the impact of genebanks as it will ensure the long-term conservation and availability of genetic diversity for the public good.
In conclusion, Dr Kumar mentioned the need to have a complete refocus on dealing with transboundary pests and diseases. He reiterated the role played by GHUs in controlling the pest spread risk with seed. He urged emphasis beyond early warning and surveillance, as despite awareness about the pest threat or pest outbreak, response action is insufficient to contain the problem due to limited capacity and resources. He advised that issues affecting plant health be documented to get the proper attention for resolution. Quoting Dr Freeman, Dr Kumar said, "there is a need for a holistic approach" in addressing the issue.
Dr Kumar expressed appreciation to the speakers and attendees for their contribution. About 120 participants from Africa, Asia, and Latin America, attended the first webinar.