STEP initiative to reduce number of out-of-school children in Oyo State
14 August 2020
The Start Them Early Program (STEP) can help the Oyo State government reduce the number of out-of-school children in the State. The Coordinator of
IITA's
STEP initiative, Adedayo Adefioye, made this assertion on 23 July 2020, during the official launch of the program and the modern agribusiness training facilities at Fasola Grammar School in Oyo West Local Government Area.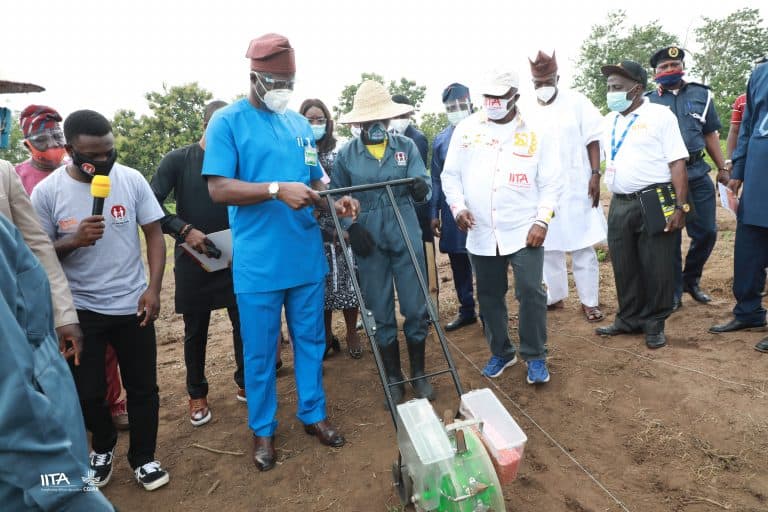 To promote an early interest in agriculture, IITA is introducing agribusiness training in secondary schools through STEP. Fasola Grammar School is one of three beneficiary schools selected in southwestern Nigeria. Established in 2018, STEP aims to challenge the mindsets of young Africans about agriculture and expose them to viable opportunities in agribusiness from an early age.
In his opening remarks on behalf of IITA, TAAT Program Coordinator Chrys Akem, spoke about the vision of the IITA Director General Nteranya Sanginga to see the students of Fasola emerge to become millionaires as they embrace agriculture as a business. Speaking on behalf of the IITA Deputy Director General, Partnerships for Delivery, Kenton Dashiell, Akem also highlighted the recently launched Agribusiness Education Program of the Oyo State government. "These two programs, STEP and the youth-in-agribusiness training center, when expanded all over Oyo State, would stimulate the agricultural transformation of the state and create jobs for thousands of youth," Akem said.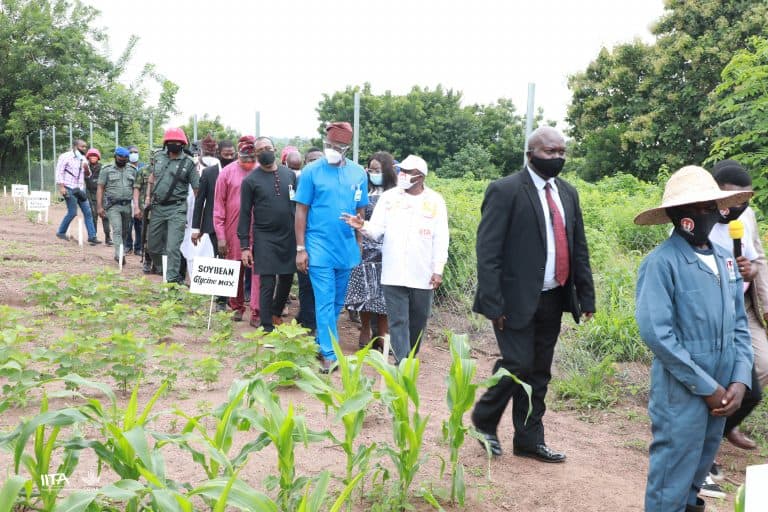 Coordinator Adefioye thanked the Oyo State Governor, Engr. Seyi Makinde, and the people of the State for providing an enabling environment to establish this initiative. He said he hopes the program would lay a solid foundation to transform the students into global entrepreneurs in agriculture. He said the program would not only reduce the number of out-of-school children in the State but also allow them to complete their secondary school education and even further their academics with income generated in the school agribusiness clubs initiated within the program.
The ceremony also featured testimonials from students such as Motunrayo Folarin, who participated in the program pilot. Folarin expressed gratitude for the depth of the knowledge that he and fellow students learned about the agricultural value chains. They also learned about mechanization, ICT, and how to add value to their farm products. She urged the governor to assist in expanding the program so that more students in Oyo State can participate and benefit from the initiative.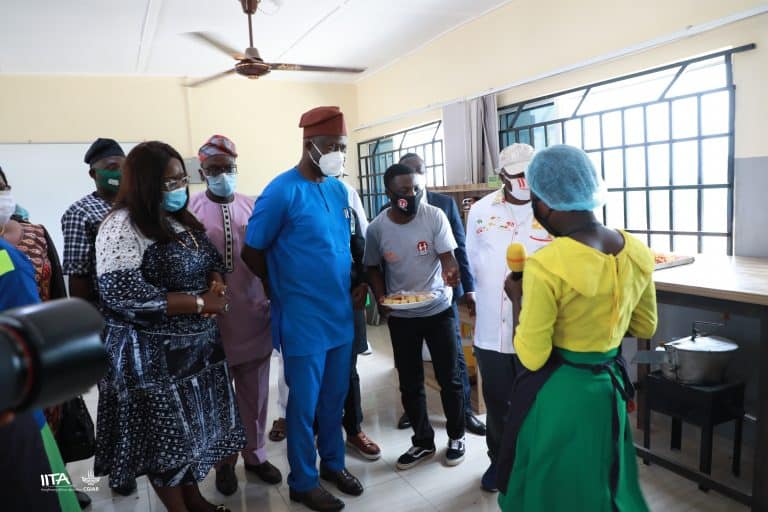 Another student, Samuel Joshua, spoke of how he used to view agriculture negatively because of the amount of manual labor required. "But today, in just an hour, we can clear two acres of land, which used to take us two to three days," said Joshua. He also noted that there was no gender discrimination, even in the mechanization training, and that the girls were as active as the boys.