TAAT Cassava Compact establishes two cassava processing factories in Togo
12 October 2021
The
TAAT
Cassava Compact, in partnership with the Togo Presidential Initiative on Cassava and the Togo Ministry of Agriculture, has established two commercial processing factories in two agripoles in Togo—the Notse processing factory and New Life service at Ahosoume. The collaboration targets the production of more foods, exposing the processors to modern processing machines, and creating employment opportunities for youth and women.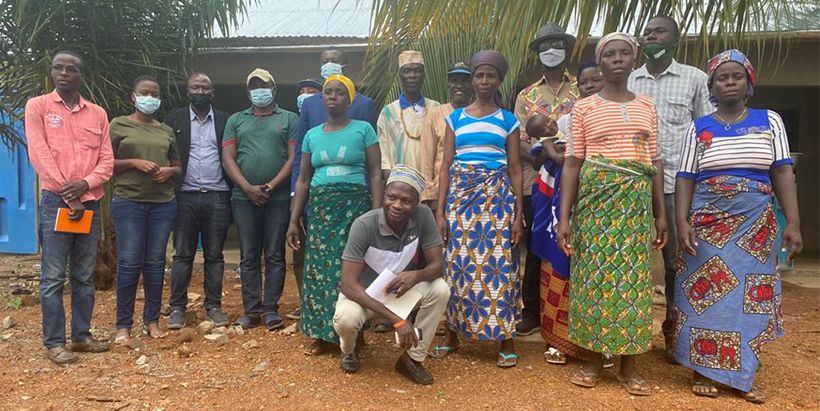 In 2020, the Cassava Compact donated two sets of processing machines to establish the processing factories as part of the agreement made during the project launch in 2018. The Cassava compact team comprising IITA Fabrication Consultant Thierno Diallo, IITA Postharvest Specialist Peter Kolawole, and Data Analyst Adegoke Gafar visited the sites to complete the installation and final training for the beneficiaries of the processing factories.
In a meeting with the Togo Presidency, represented by the Cassava project manager, Solym P'KLA and his team, the TAAT Cassava Compact team highlighted its activities to strengthen the cassava sector and reduce food importation to Togo. These include distributing cassava planting materials, establishing a semi-autotropic hydroponics (SAH) laboratory to produce disease-free cassava cuttings, training master bakers how to use high quality composite flour (HQCF) to make bread and confectionery, and the current donation of processing machines to make different cassava products.
The theoretical and practical training conducted for the staff and students of the two processing centers included how to make gari, tapioca, starch, and cassava flour, and exposure to modern processing technologies. During the training, the TAAT Cassava Compact team identified two local artisans to support the operation of the factories and sustain the running of the factories.
Solym P'KLA appreciated the work of the IITA-TAAT Cassava Compact. He said he will work on helping achieve the project's goals and sustain a long-lasting relationship with the factories.