Tanzania Agriculture PS acknowledges and lauds IITA research work
21 November 2020
T
he Permanent Secretary
, 
M
inistry 
o
f 
A
griculture, Tanzania, has
recognize
d
 the 
importance of research conducted by 
IITA
 and partners to address challenges in the horticulture sector as well as the 
presence and work 
done by 
IITA 
in Tanzania in general. The PS said he was well aware of the Institute's work in the country and termed it 
excellent work toward transforming the agricultural sector.
The PS, Mr Gerald Kusaya, said this while attending an event at the World Vegetable Center East and Southern Africa, Arusha Region, Tanzania, where he was the guest of honor on 7 November 2020.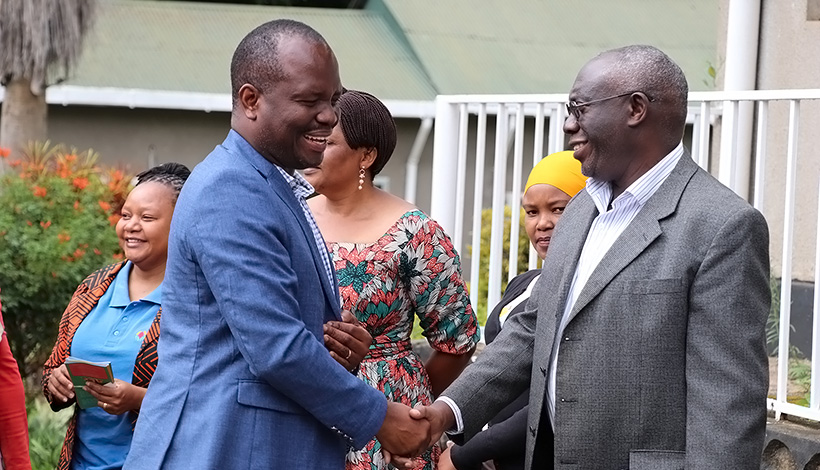 The PS acknowledged the importance of the ongoing research in the horticultural field and said it was important for research institutions to prioritize and develop work plans that respond to the country's Agricultural Sector Development Strategy-II. 
"We are working with many partners, including farmers, to ensure the horticultural sector is sustainable and beneficial to the communities. Research institutes are critical. Our target is to ensure the research results reach farmers strengthening the accessibility and availability of the extension officers to support farmers in vegetable production," said the Hon. Permanent Secretary 
IITA participation at the event was led by Prof. Bekunda Mateete, IITA-Chief Scientist and the Africa Research in Sustainable Intensification for the Next Generation (Africa RISING) Eastern and Southern Africa Project Coordinator, who represented IITA management.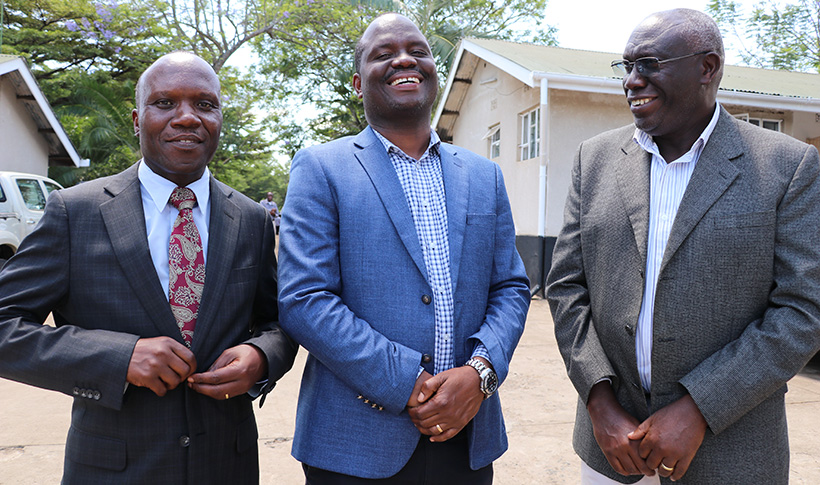 Mateete, while briefing the PS on IITA activities in the country and the joint effort with the World Vegetable Center to enhance healthy vegetable production, acknowledged the effort the Ministry of Agriculture toward developing the agricultural sector in the country.  
In his speech, the WorldVeg Eastern and Southern Africa Regional Director, Dr Gabriel Rugalema, acknowledged the excellent partnership between the research institutes in the country, including IITA, the Tanzania Agricultural Research Institute (TARI), and other research centers, in promoting sustainable, best technologies to boost fruit and vegetable production in the country while addressing pest and disease challenges and market issues.  
The event included a series of activities, including a tour of the laboratories and farms where vegetable and fruit experiments are conducted, followed by discussions with the staff about work-related cross-cutting issues. 
The launching of the event was attended by staff from WorldVeg, including research scientists, the management and others, partners from TARI, and representatives from the IITA. 
"We are pleased with your visit and invite you to see the ongoing research project often; IITA will be waiting to receive you. We also acknowledge the Ministry's incredible work and are thankful for the support toward research activities," said Eveline Massam, the Africa RISING ESA project Communication officer, at the end of the event