The more crops farmers grow, the more food, nutrition and income secure they are – study
6 February 2020
It is common for smallholder farmers in Africa to grow multiple crops on their farms. However, policies do not often consider crop diversity as an option for fostering innovation in agriculture.
Researchers set out to examine how crop diversity relates to household food security and income derived from the sale of multiple crops. To find out whether specialization or diversification is a better strategy for agricultural development, a study was recently carried out in Northern Ghana by Mauricio Bellon from Comisión Nacional para el Conocimiento y Uso de la Biodiversidad (CONABIO, Mexico); and researchers from International Institute of Tropical Agriculture (IITA,  Ghana), International Food Policy Research Institute (IFPRI, USA), and University of Naples Federico II (Italy).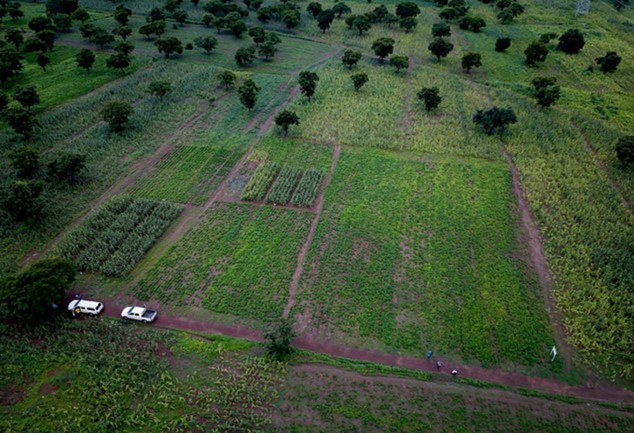 The study, recently published in World Development, randomly surveyed 637 households concluding that, on average, smallholder farmers in northern Ghana grow three -and some even eight- different crops on their farms. This diversity allows farmers to earn more from their marketed crops, as well as to enjoy more consistent and diversified meals.
This finding provides evidence that a diversification strategy is better than a specialization one in this specific setting. Indeed, increasing crop diversity opens market opportunities for farmers, while still contributing to strengthening food security. Given these results, crop diversification seems to be more beneficial to these farmers than specialization.
"Since successful policy needs to address the priorities of their target beneficiaries, a diversification strategy is more likely to positively affect beneficiaries ́wellbeing in Northern Ghana," the researchers say.