Legg

,

James
Plant Health Scientist
Email: j.legg@cgiar.org
Tel: +255 22 2700092
Nationality: British
Station: Tanzania (Dar es Salaam)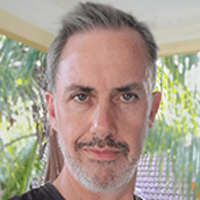 James Legg is a plant virologist at IITA, with more than 20 years experience of working on plant viruses and their insect vectors.
James graduated in Pure and Applied Biology from St. Catherine's College, University of Oxford, before completing M.Sc. and Ph.D. studies at the University of Reading. James' Ph.D. research examined the role of the whitefly, Bemisia tabaci in vectoring cassava mosaic geminiviruses in East Africa. Most of James' professional career has focused on strengthening understanding of cassava viruses, and using that improved understanding to develop and facilitate the promotion of control strategies.
An extensive research portfolio has been developed covering aspects, such as, detection and molecular characterization of cassava viruses; field epidemiology; virus-vector interactions; development and deployment of host plant resistance; field surveillance strategies; vector molecular characterization, vector population dynamics/bionomics; vector-natural enemy interactions, biological control; and cultural approaches for the management of both viruses and their vectors.
James has published widely in peer-reviewed journals and has also contributed extensively to the development of training materials in various media formats, including video.
He has worked closely with a wide range of national and regional research institutions, as well as donor organizations, in developing research for development programs in sub-Saharan Africa. The most recent experience has been with USAID-funded programs and the Bill & Melinda Gates Foundation's Great Lakes Cassava Initiative (GLCI).