PDAU co-facilitates project development and management training for senior ABUAD staff
19 November 2021
The
IITA
Project Development and Administration Unit (PDAU), represented by
'Kayode Awobajo
, co-facilitated a training program for senior academic staff of Afe Babalola University (ABUAD), Ado-Ekiti on from 4 to 8 October. Participants at the "International Project Proposal Development and Management Training" cut across Colleges of Sciences, Engineering, Social and Management Studies, Law and Medicine, and Health Sciences.
ABUAD's team of the Youth Employment in Agribusiness and Sustainable Agriculture (YEASA) project, led by Prof. Amos Onasanya, organized the training as a hybrid onsite and online workshop. The YEASA project is funded by the International Fund for Agricultural Development (IFAD) and led by ABUAD, in partnership with IITA, Africa Rice Center (AfricaRice), and the University of Abomey-Calavi Benin Republic.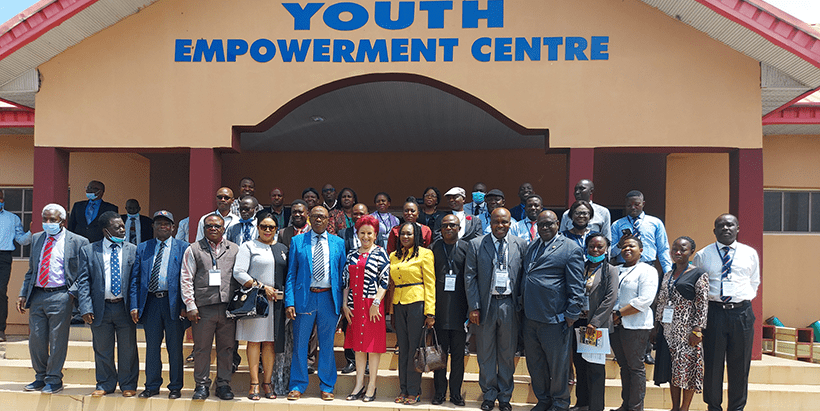 The overall objective of the training was to improve and upgrade the project proposal development and management skills of selected senior academic staff across colleges in ABUAD. During the interactive workshop,  Awobajo delivered presentations covering the full spectrum of PDAU's activities.
Prof. Amos Onasanya also facilitated sessions focusing on practical experience across proposal development and implementation stages related to the ongoing YEASA project.
Analyses of overall training evaluation by participants indicated that the set training outcomes were satisfactorily met. At the end of the training, the Founder and Chancellor of the University, Aare Afe Babalola, expressed his gratitude and excitement based on the successful outcome of the training. He sent his appreciation and goodwill message to IITA's management team, led by Director General Nteranya Sanginga, for the ongoing collaboration. He also called for more such support and engagement between researchers and administrators in the two institutions.