Agriculture: The key to state-level development in Nigeria
3 July 2021
IITA Director General Nteranya Sanginga has highlighted the need for state
governments in Nigeria to prioritize investment in agriculture to develop and revitalize state economies. He said this in a presentation at the recent PDP Governors' Forum, which took place in Ibadan, Oyo State.
Speaking to the 12 Governors in attendance, DG Sanginga highlighted the recent partnership between Oyo State and IITA as an example. He cited two partnership agreements—the STEP-Oyo project and the OYO-IITA Youth Agribusiness Incubation Center at Awe.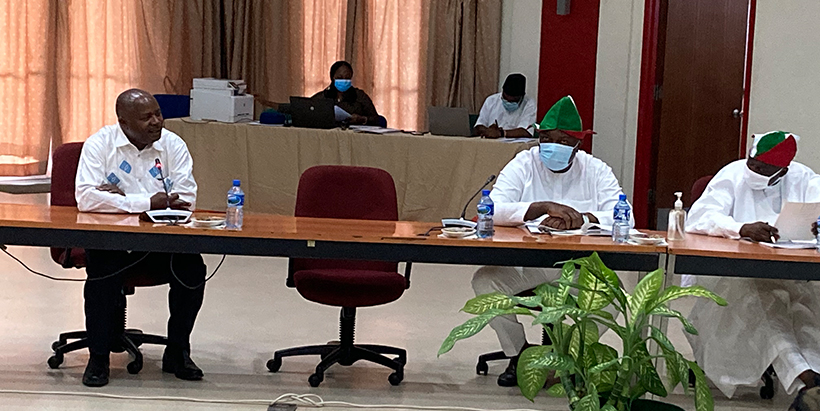 He spoke about how the Oyo State Government has invested in both the STEP project and Awe agribusiness center and how IITA has used both its technical and human resources through existing projects to complement some of these partnership projects.
Governor Seyi Makinde, the host Governor and Chairman of the PDP Governors' Forum, responded that they would ensure that this approach piloted in Oyo State will be a primary development focus among peer states.
STEP-Oyo and the Awe agribusiness center are engaging schoolchildren and other youth in agriculture, thereby ensuring the State's present and future food security. Moreover, successfully implementing these projects will boost the commercial and educational sectors in the State for many years to come