CGIAR research team addresses gender dynamics in the breeding process
22 December 2021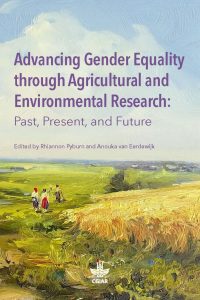 In product development, a gender-inclusive process can enhance equality between genders, and when women's and men's voices are heard, it effectively informs the breeding process. While there is growing recognition of women's vital role in informal/farmer-led breeding processes, knowledge on how and when to involve men and women farmers and how gender-responsive breeding can advance gender equality is limited.
Plant and animal breeding aims to improve the genetics or traits of breeding products and produce desired characteristics towards food security and better livelihoods. There is a critical need to understand women and men's priorities assigned to genetically determined traits in meeting these objectives.
A recent study shows what CGIAR has done to address gender dynamics in current breeding structures and processes while ensuring breeding programs advance gender equality. The study focused on technology choices concerning the plant variety or animal/fish breed by resource-poor smallholders in low-income countries. It also explored how CGIAR and public breeding programs generate options based on user needs, preferences, and constraints and the institutional requirements needed to develop them to contribute to gender equality and women empowerment. Béla Teeken, an Associate Social and Gender Scientist at IITA, was part of the research team.
The study revealed that gender inequality relates directly to power, and an aspect of power is the ability to make choices. According to the study, people are not free when they cannot make choices about their lives; and individual preferences are an important aspect of choice. Women and men may not have the same possibilities to make choices; hence gender-related disparities often intensify the effects of poverty and create cycles of greater inequality.
Over the years, the formal inclusion of gender analysis in breeding has been attempted across CGIAR centers, and in several national agricultural research and extension system networks, with a specific focus on integrating gender into the biophysical sciences. In the recent study, the analysis presented highlighted four areas that need to be considered to ensure the integration of gender dimensions in decision making: Segmenting and gender targeting when breeding for the poor; understanding gender dynamics in trait preferences; changing priority-setting for breeding; and selecting and testing experimental cultivars and new animal breeds.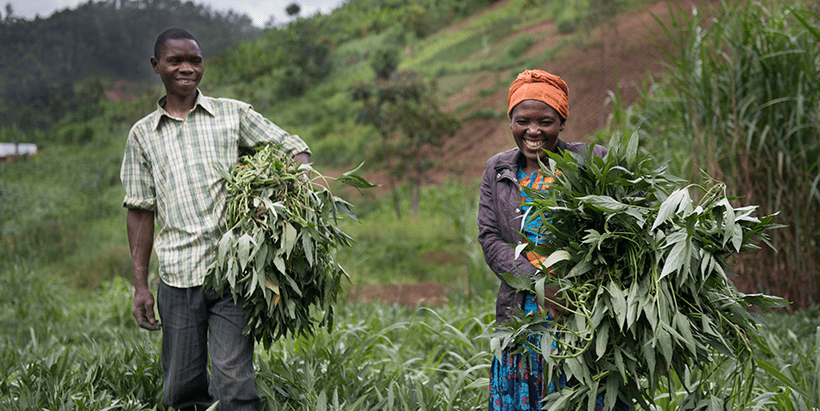 The research team concluded that deliberate actions directed at addressing gender dimensions in the development of new technologies, including new varieties and animal breeds, will level the playing field towards gender equality among women and men belonging to different age and ethnic groups. It involves providing farmers with real technology choices that better address their needs, preferences, and constraints.
The study also suggested that the gender and breeding research agenda should carefully articulate gender objectives in breeding to advance gender equality. Vivian Polar, Gender and Innovation Senior Specialist at RTB Program in CIP and the research team lead, noted that this type of analysis would provide evidence to support further institutional innovations and structural change. "It will advance toward engendering breeding processes that disrupt the status quo and create equal opportunities for men and women to benefit from agricultural science and technology development," Polar said.
The study is documented in Chapter 2 of the book—Advancing gender equality through agricultural and environmental research: Past, present, and future.