DR Congo and donors to invest more in agriculture in 2022 – IITA DG
20 December 2021
"Telling the stories of the impact agricultural research is making in Africa can only generate positive returns and ensure that those who are invested in the cause of food security are kept abreast of the progress being made and can do more," said Dr Nteranya Sanginga, the Director General of the International Institute of Tropical Agriculture (
IITA
) on Tuesday, at the Institute's headquarters during a meeting with his media team.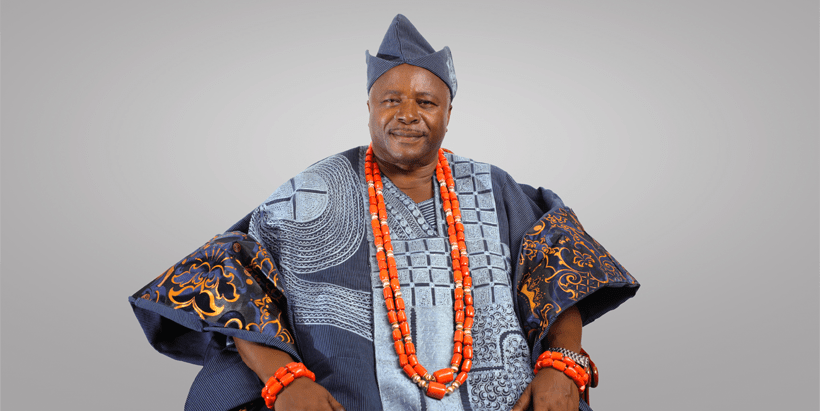 Dr Sanginga was recently conferred with the chieftaincy title of Aare Afurugbin Ola of the Source (Lead Sower of Wealth and Prosperity of the House Oduduwa), in recognition of his remarkable contributions to agriculture, research, and development in Africa, by the Ooni of Ife, His Imperial Majesty, Oba Enitan Adeyeye, Ojaja II. In a statement, Dr Sanginga said that Africa would witness more development if more stories were shared about the remarkable progress going on about how research innovations are improving lives among farmers and farming communities.
According to Dr Sanginga, the media buzz around his recent chieftaincy conferment has gained the attention of several countries in Africa and donors across the globe, while announcing that the government of the Democratic Republic of the Congo (DRC), his home country, is launching a project worth millions of dollars in 2022, with IITA leading the implementation of activities.
In a statement issued by the IITA media office at the Institute's headquarters in Ibadan on Tuesday, the DG has reiterated his commitment to ensuring that millions of lives are impacted across Africa with the cutting-edge research and innovations delivered by the Institute. IITA is part of a network of international research organizations called CGIAR, the world's largest global agricultural innovation network.
With close to 40 years' experience in the agricultural research and development space, Dr Sanginga, who has spent a considerable part of his career in Nigeria, revealed that his passion for creating more enabling environments for young people has only been renewed with the announcement coming from the government of DR Congo.
"There is so much more to be done, and IITA is positioned to deliver in the coming years, with the support of everyone at the Institute," said Dr Sanginga.
In the last 10 years, Dr Sanginga, through the Youth-in-Agribusiness program at IITA, has influenced and helped thousands of youth– graduates—in Africa to embrace agriculture as a business and a major source of income. This initiative is being replicated with secondary school students under the Start Them Early Program (STEP), where teenagers are being taught about agriculture as a business with various modules.
Dr Sanginga, who is the first African to head IITA, revealed that other donors have also indicated an interest in some supporting projects in the Institute. His recent chieftaincy title can only herald development and progress for Nigeria and DR Congo. IITA has the research and capacity to strengthen and push the process, he added.

END
About IITA
The International Institute of Tropical Agriculture (IITA) is a not-for-profit institution generating agricultural innovations to meet Africa's most pressing challenges of hunger, malnutrition, poverty, food insecurity, and natural resource degradation. Working with various partners across sub-Saharan Africa, we improve livelihoods, enhance food and nutrition security, increase employment, and preserve natural resource integrity. IITA is a member of CGIAR, a global agriculture research partnership for a food secure future.
Media contact
Katherine Lopez, Head of Communication, IITA
Email: k.lopez@cgiar.org, Tel. +234 8039784454