ENABLE-TAAT facilitating youth access to credit through partnerships
12 November 2021
Budding youth-led enterprises often find it challenging to raise capital. In many cases, such enterprises begin with personal savings or financial support from families and acquaintances, which may not sufficiently cater to the business plan. In other cases, the youth may form a cluster and combine their financial strengths to build the enterprise.
To bridge this gap, the youth compact of Technologies for African Agricultural Transformation (TAAT), ENABLE-TAAT, has established a relationship with Equity Bank to support new and growing enterprises of beneficiary youth in the entire East Africa region. ENABLE-TAAT is one of the 15 compacts of the African Development Bank (AfDB)-funded TAAT.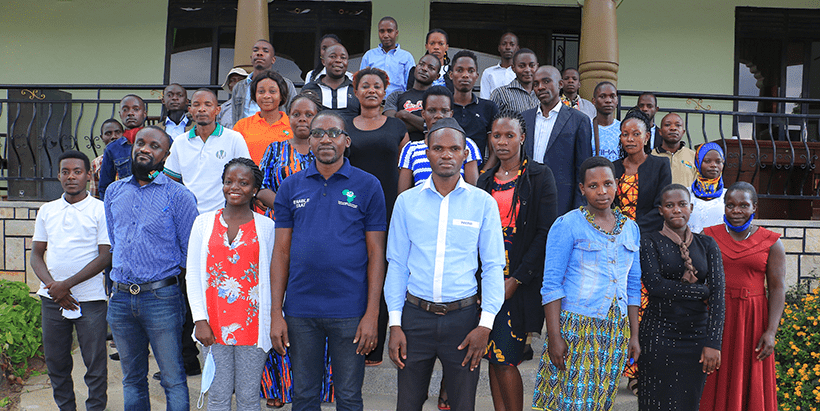 In Uganda, about 200 trained youth are benefiting from ENABLE-TAAT's partnership with Equity Bank by receiving loan packages to start or expand their businesses. This is like a dream come true for them because their agribusiness career can now materialize. The team in Uganda is working to secure partnerships with other banks and developmental organizations that have special offers for agribusiness development for youth.
This momentum is being sustained in Kenya and Tanzania, where Equity Bank has agreed to fund trained youth after receiving and reviewing their business plans. While the funding process is ongoing, ENABLE-TAAT continues to provide backstopping to the youth for effective use of funds.
According to ENABLE-TAAT Compact Leader Noel Mulinganya, "We are establishing a structure by which youth can have sure access to capital immediately after training, thereby increasing the number of youth-led enterprises in Africa with a high success rate."