IITA partners Oyo State government and others to promote agribusiness
19 November 2021
Under the
Oyo State Agribusiness Development Agency (OYSADA)
, the Oyo State Government collaborated with
IITA
and other partners to organize a summit themed: "Oyo Agribusiness Summit 2021." The summit, which had some financial institutions and ambassadors from other countries in attendance, took place from 25 to 27 October and was a platform to showcase and promote agribusiness.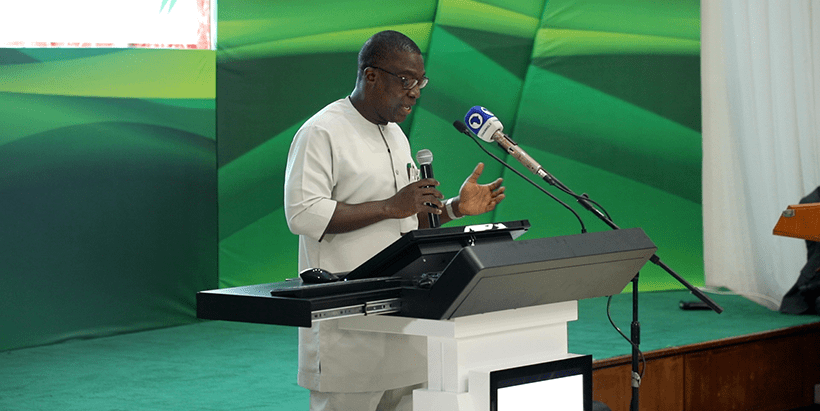 In his welcome address, OYSADA Director General Dr Adebowale Akande highlighted Oyo State's passion for promoting agribusiness as it is "the way to go" for economic development. Akande noted that Oyo State has adequate land for agriculture to meet the needs of the increasing population and growing middle class. "We will leverage the comparative agricultural advantage such as youth, talented workforce, and strategic location as a pathway to millions of consumers in domestic and regional markets to become sub-Saharan African agribusiness hub," he said.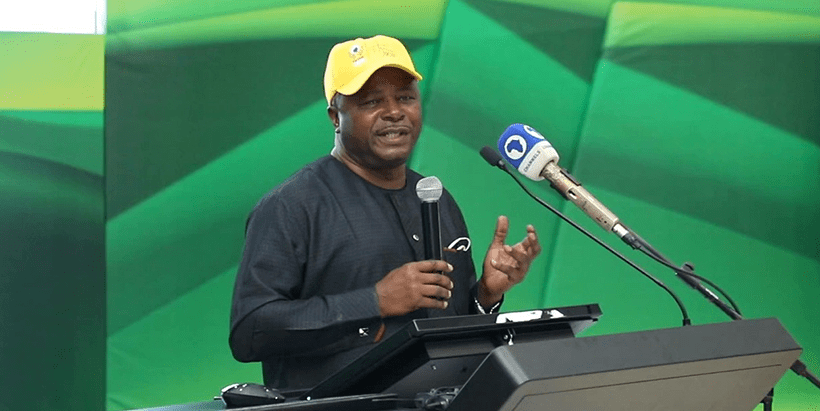 In his remarks, IITA Director General Dr Nteranya Sanginga spoke about unemployment as one of the challenges facing the Nigerian youth and how the different programs of IITA had changed the mindsets of teachers and youth by introducing them to value addition in agriculture. He also commended the Executive Governor of Oyo State, His Excellency Seyi Makinde, for promoting agribusiness in the State. He urged him "to build a legacy by giving more support to the sector and young people to alleviate poverty and unemployment in the state and Africa."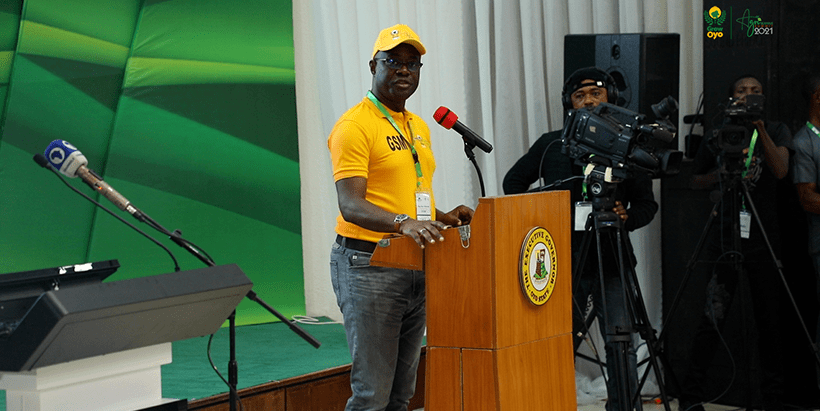 Governor Makinde gave a speech on "Re-engineering Agribusiness in Development in Oyo State." He noted that business could be a catalyst for agriculture to lift people from poverty to prosperity. He highlighted the State's drive to increase agricultural investment through tax incentives that he expects to remain in place for many years. "Oyo State has vast arable land, and request people and investors to partner with the State to grow this investment to a mutual benefit," he stated.
Representing African Development Bank (AfDB) President, Dr Akinwumi Adesina, AfDB Director for Agriculture and Agro-Allied Sector, Dr Martin Fregene, noted that improving agricultural development in Oyo State would make the State attractive to other states and countries. He highlighted competitiveness, a clustered ecosystem, local capacity building, and climate adaptation as attraction points for Oyo to consolidate.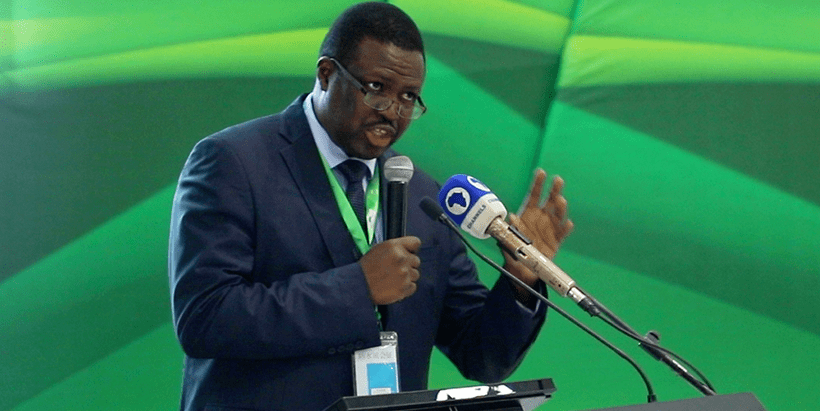 According to Heirs Holdings Chairman Tony Elumelu, financing agriculture is a direct investment in poverty eradication and job creation. He further explained that agriculture is central to our development as a continent. He pledged his foundation's support in scaling up agribusiness in Oyo State.
The summit had private sector leaders and government officials in attendance including, His Excellency John Donnelly, Australian High Commissioner to Nigeria; Her Excellency Emmanuelle Blatmann, French Ambassador to Nigeria; WEMA Bank CEO Ademola Adebise; First Bank Group Managing Director Dr Adesola Adeduntan; and representatives of the United Bank for Africa and Fidelity Bank leaders.