IITA to partner with the Nigerian Government on good agricultural policies
13 October 2021
On 17 September, the House Committee on Agriculture, Colleges and Institutions of the Nigerian National Assembly visited
IITA
headquarters. The visit was to initiate partnership around fund coordination and cooperation for a new agenda for good agricultural policies in Nigeria.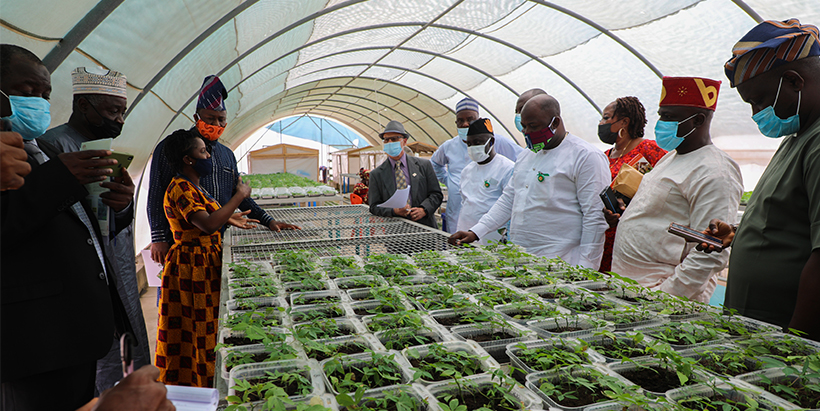 During the event moderated by Kenton Dashiell, Deputy Director General for Partnerships for Delivery, Dr Nteranya Sanginga, IITA Director General, welcomed and introduced IITA's activities to the team, including its stations and youth programs. He highlighted three key areas that are challenges in Nigeria. The DG stated that youth employment, reduced importation of food, and the use of technology need to be championed for the population's survival . "The mindset of the youth has to be changed regarding agriculture, as the sector can create more employment opportunities, hence, IITA needs your support to continue what we are doing," he said.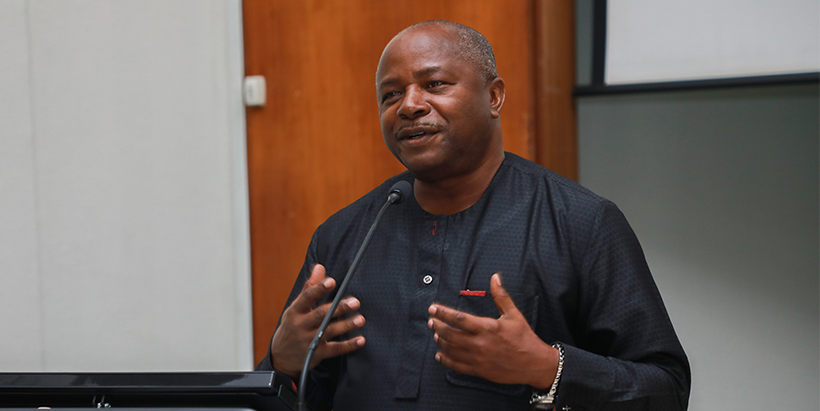 Busie Maziya-Dixon, IITA Food and Nutrition Scientist, gave an overview of the National Food Consumption and Micronutrient Survey (NFCMS), a collaborative project between IITA and several Ministries aimed at assessing the micronutrient status and dietary intake of women of reproductive age, children, and non-pregnant adolescent girls. "Government agencies and research organizations will use the information from the survey to develop initiatives to address key nutrition issues," she said.
Honorable Munir Dan'agundi, Chairman, House Committee on Agriculture, Colleges and Institutions, commended IITA on its research efforts and youth programs. He highlighted some of the challenges Nigeria faces in the agriculture sector, such as low yield, the decline in soil fertility, scarcity of inputs, and inadequate mechanization, which have led to food insecurity. However, these problems can be tackled by research, he stated.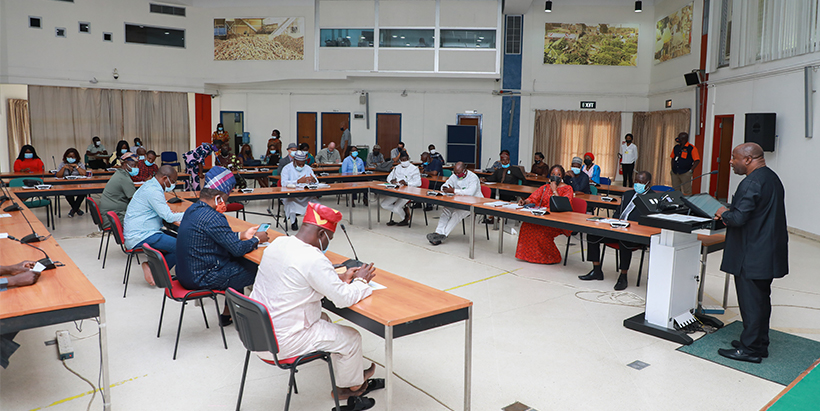 IITA's research will create more impact through collaboration with national agricultural research systems to devise more solutions to agricultural problems in Nigeria, he added. "We need collaboration and cooperation for the new agenda for good agricultural policies that emphasize coordination and support, to increase productivity, research and extension, value addition, and reduce postharvest loss," he said.
The team was taken on a tour of the Institute, including the Germplasm Health, Virology and Diagnostics Laboratory, Genetic Resources Center, Aflasafe, Research Farm Unit, and the Cassava Processing Unit.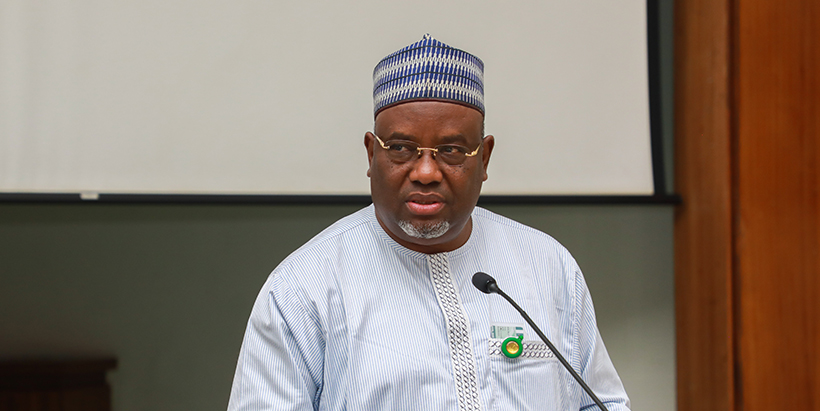 Adedayo Adefioye, Project Coordinator, Start Them Early Program (STEP), highlighted activities of the project and how it is helping youth understand and be involved in agriculture. He also shared some of STEP's achievements.
Hammed Oni, one of the co-founders of Frotchery Farms, shared the success story of how their agribusiness was impacted by the IITA Youth Agripreneur (IYA) program.
Speaking on the way forward, Prof Garba Sharubutu, Executive Secretary of the Agricultural Research Council of Nigeria (ARCN), highlighted three major areas of collaboration with IITA; coordination of funds to develop research institutes, capacity building to accomplish the mandate of the institutes, and the need to synergize.
Hon Dan'agundi requested the assistance of IITA in getting improved cocoa seedlings as part of plans to improve the cocoa research system.
Responding to the absence of cocoa in the IITA gene bank, Dr Dashiell said IITA is working with Ghana and other partners in looking at the genetic relationships, purity, and agronomic aspects of cocoa. Hence, "we hope to expand and look for further opportunities for cocoa in the new CGIAR," he said.
Hon Dan'agundi expressed appreciation for the privilege to track and understand what IITA is doing. In his closing remarks, Dashiell appreciated the Chairman and members of the Senate Committee for their visit.