Nigerian government grants internet and community radio licenses to IITA
29 October 2021
The Federal Government of Nigeria has approved two radio licenses for IITA—an Internet radio license and a community radio broadcast license for Radio IITA in the past three months.
The National Broadcasting Commission (NBC) disclosed the approval of the community radio license in a press release from the NBC Director-General Balarabe Shehu Ilelah. Radio IITA received the license to operate at a License Accreditation Ceremony held in the NBC Board Room in Abuja on 4 October.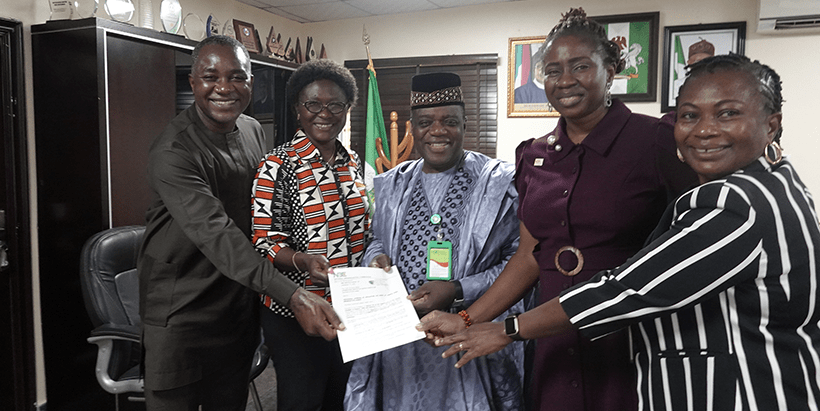 IITA was among several operators that received 159 radio and television licenses as approved by President Muhammadu Buhari of Nigeria. The license allows Radio IITA to broadcast locally from Ibadan, up to 2.5-kilowatt coverage.
Speaking at the accreditation ceremony, the NBC DG Ilelah congratulated all recipients of the licenses, saying this conveyed the trust reposed on all the licensees to "promote unity in a diverse nation, create jobs, and abide by the NBC code of conduct." He noted that these licenses were approved from about 300 applications submitted to the Ministry of Information. Some applications were rejected outrightly, with the approval for several others still pending.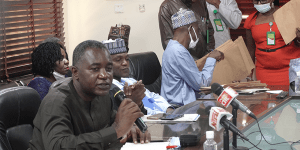 Representing the IITA Radio Committee, and Chair Alfred Dixon, IITA Digital Extension and Advisory Services Specialist Godwin Atser thanked the President for another opportunity to contribute to creating "the prosperous Nigeria of our dreams". He said the Institute hoped to use the Radio IITA platform to disseminate the research products from institutes in Nigeria.
"For IITA, we know that one of the things confronting Nigeria and Africa as a whole is the issue of food security. That is the reason why we felt that we should have a radio station that we will dedicate to agriculture; that will give farmers the information, the tools, the power to improve their productivity, increase their incomes, and create job opportunities," said Atser.
Other members of the IITA delegation at the accreditation ceremony were the IITA Abuja Station Head Beatrice Aighewi, Cassava Projects Administrator Ezinne Ibe, and Marketing and Visitors Services Officer Terngu Abur.
Meanwhile, the internet radio broadcast license, approved on 6 July, will ensure that IITA's objective to provide subsistence farmers with information on good agricultural practices and the best tools to increase smallholder farmers' productivity is strengthened using digital means.