STEP-Oyo bets on the next generation to secure food security
4 June 2021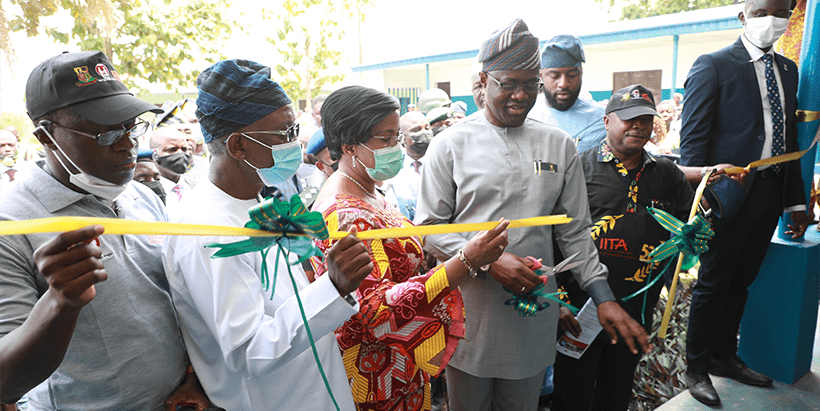 Oyo State has realized that the interest of teenagers and youth can be captured through modern agriculture. In partnership with IITA on the Start Them Early Program (STEP), the Oyo State government (OYSG) commissioned the first STEP-Oyo project at the Methodist High School, Ibadan, on 28 May.
The project was established to introduce this initiative in agriculture and encourage agribusiness, generate employment for school children, and combat food scarcity in Oyo State. The first STEP project was piloted in Fasola Grammar School, also in Oyo State, and provided the stimulus for this new project with the State.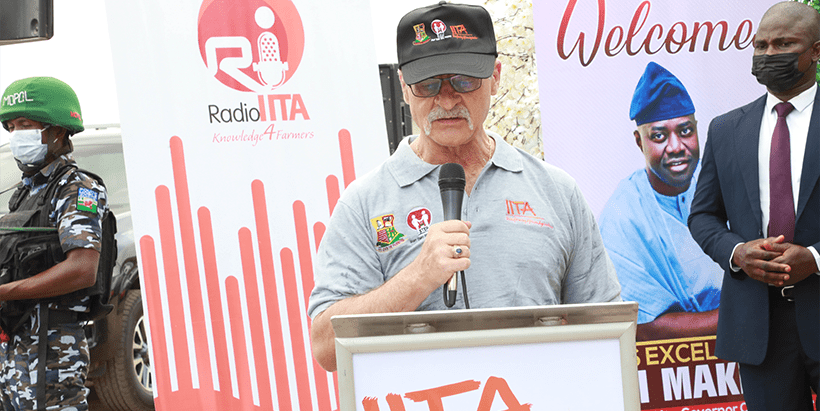 In his opening remarks, Kenton Dashiell, IITA Deputy Director General, Partnerships for Delivery (DDG-P4D), mentioned that a memorandum of understanding had been signed between IITA and Oyo State Government, which is a big win for the farmers and agribusiness owners in the State. In addition, he referred to the Oyo State Agribusiness Incubation Center in Awe, dedicated to training thousands of youth to become agripreneurs.
Lekan Abioye, President of Old Students Association, Methodist High School, related the joy of the association as the governor visited for the first time in the history of the school to commission a project. "Methodist High School has become the pride of all the schools in Oyo State because of this project," he said. He appreciated the government, association, and all supporters of education growth in Oyo State.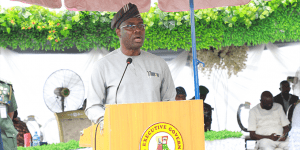 Seyi Makinde, Executive Governor of Oyo State, in his speech, said that the project had taught him the importance of synergy at all levels. He stated that the project is alive today because of the combined work of OYSG and IITA. "If this project is to continue, it will require further partnerships to secure the future," he emphasized. He appreciated IITA Director General Nteranya Sanginga for allowing the commission of STEP first in Oyo State in Nigeria. "With STEP, we are creating a new generation of agripreneurs to address the challenge of agriculture and food security in the State," he added.
Excited by the outcome of STEP in Methodist High School, Governor Makinde announced that the next phase would extend the program to six more secondary schools across the geopolitical zones in the State.
DG Sanginga and the IITA Senior Management Team with other dignitaries went on a tour of the agribusiness facilities led by Governor Makinde. They visited the central laboratory, processing center, crop field, poultry, farm exhibition stand, and fishpond.