IITA partners with VOWDA to ensure agricultural transformation among women
4 November 2021
The Voice of Women in the Development of Agriculture (VOWDA), in collaboration with
IITA
, organized a two-day virtual symposium on 14 and 15 October to commemorate World Food Day and the International Day of Rural Women. The event brought stakeholders together to discuss challenges facing women in rural areas, agriculture, and value chains; and proffered possible sustainable policy solutions to policymakers.
The event, "Capacity building for women-in-agriculture and smallholder farmers," had key players in attendance discussing how to bridge gaps existing along the agricultural scientists‑rural farmers link with a particular focus on women.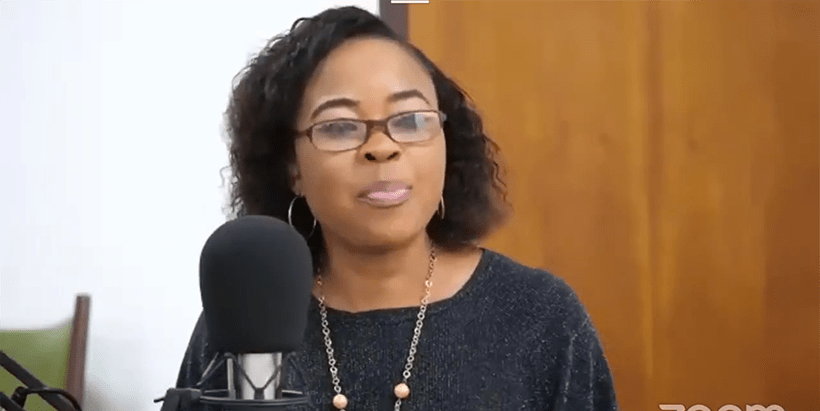 In her welcome address, Dr Yemisi Jeff-Agboola, Founder and President of VOWDA, said one of the challenges affecting food security in Africa is the low number of women scientists involved in agricultural research. "We will need the best and brightest minds coming up with food security solutions, including promoting the important contributions of women agricultural scientists, as women and girls are a vital force for rural economies," she said.
The Special Assistant to the Ooni of Ife on Agriculture, Engr Olusegun Oloro, presented a goodwill message on behalf of His Royal Majesty Oba Enitan Adeyeye. He noted that women in agriculture, especially in Nigeria, face many challenges such as funding, access to land, and machinery. He said the Ooni is very passionate about empowering women in Nigeria and is working to provide gender-friendly machines that can compete globally, access to more land, and funding opportunities.
Representing IITA Deputy Director General, Partnerships for Delivery (P4D), Kenton Dashiell, Technologies for African Agricultural Transformation (TAAT) Program Management Unit Coordinator Chrysantus Akem said women make up the majority of the labor force in agriculture. Hence, building their capacity is crucial due to their contribution to agriculture. Their roles also need to be strengthened. He highlighted some of the strategies IITA has used to encourage women in agriculture and other professional fields, such as the Start Them Early Program (STEP), Youth Agripreneurs, and the recruitment process. "IITA is pleased to collaborate with VOWDA, and we will put in our best to support the effort of this collaboration and ensure that set goals are achieved," he stated.
Director, Pan African University, Life and Earth Sciences Institute (PAULESI), Ibadan, Prof. Esther Akinlabi, highlighted some of the challenges facing smallholder farmers such as role modeling and mentoring, overcoming stereotypes and biases. She added that there is a need for more awareness on the importance of women in agriculture while urging young women to increase participation in agriculture as part of ways to proffer solutions to food insecurity in Africa.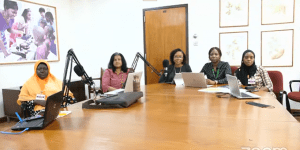 IITA Molecular Geneticist Ranjana Bhattacharjee highlighted some untapped opportunities resulting in gender gaps, higher levels of poverty, and food insecurity. She added that closing this gender gap could help increase food security and improve rural livelihoods for Africa's growing population. Moreover, she suggested the way forward, which included closing the gap in access to land, rural labor market, and social capital through women's groups.
ECOWAS Head of Agriculture Division Mr Ernest Aubee spoke on creating visibility in the field of agriculture for women. He listed solutions to create awareness and change stereotypes for women, including showcasing and documenting the achievements of women at all levels of the value chain and upscaling their capacity through workshops at all levels.
Drs Taofeeq Adegboyega and Kehinde Kareem launched the VOWDA journal, which provides an avenue for academics, researchers, professionals, and students to promote their research.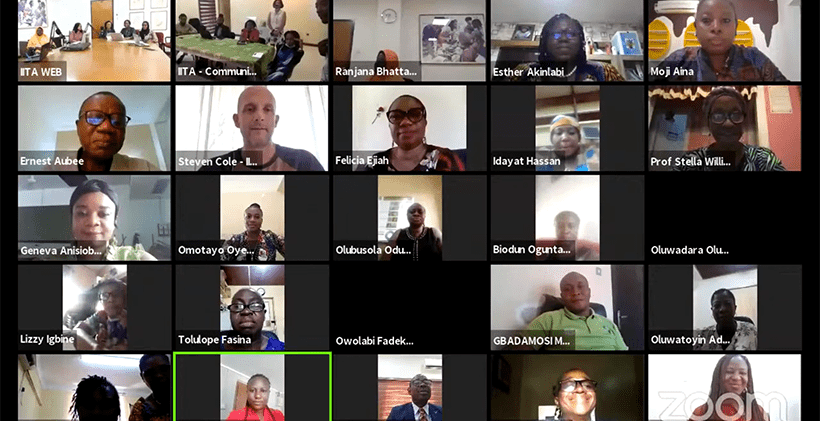 Wrapping up the event, Head of IITA Communication Katherine Lopez appreciated the participants and sponsors for their dynamic participation. She encouraged the participants and organizations to support one another and push others to recognize the role of women in transforming agriculture.
VOWDA is bridging the gap between scientists and smallholder farmers, especially women, by disseminating research results to ensure food security, and achieve Sustainable Development Goal 2 on ending hunger. VOWDA also ensures that policymakers and key stakeholders in society hear the voices of female researchers and farmers.